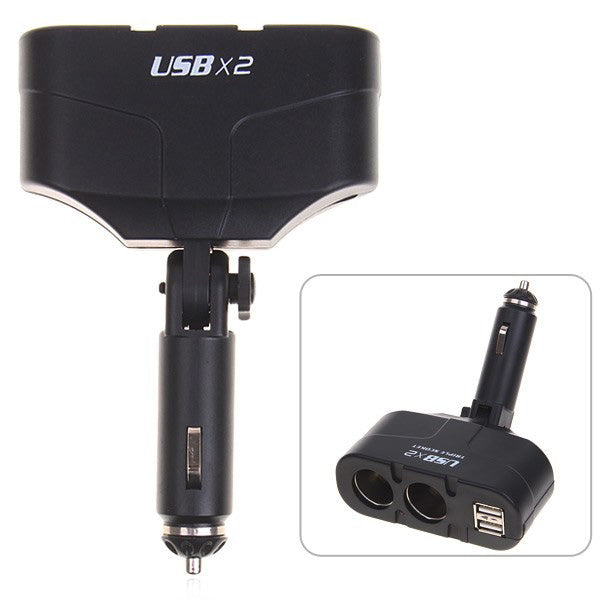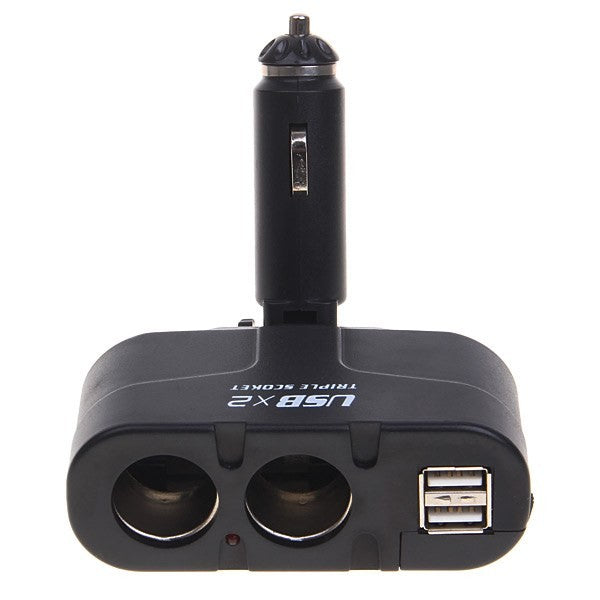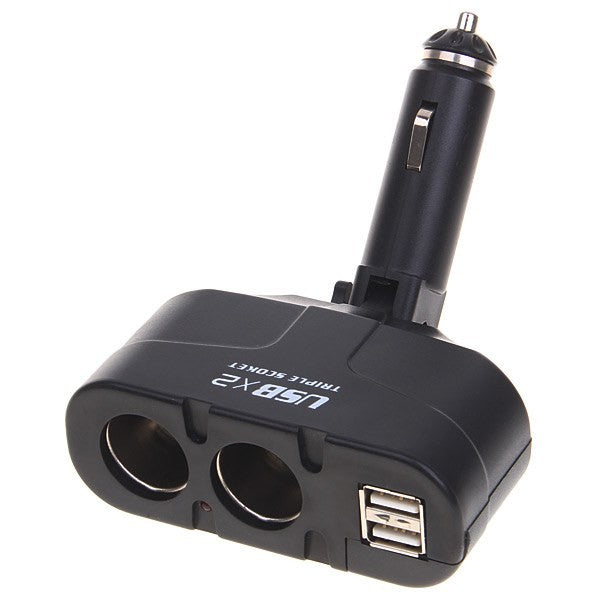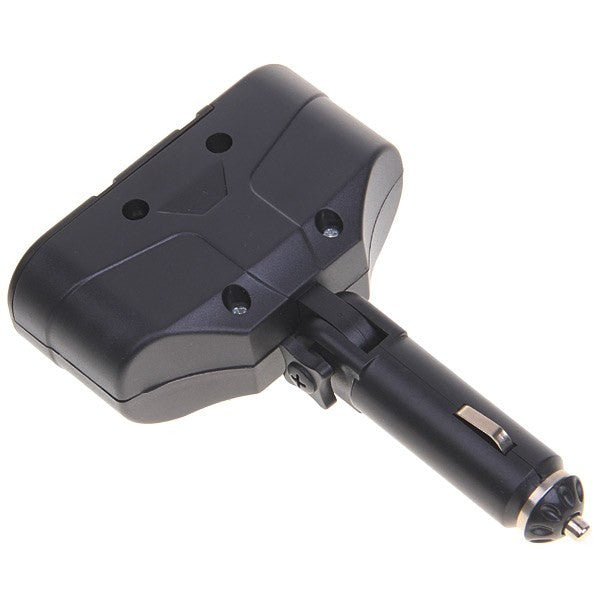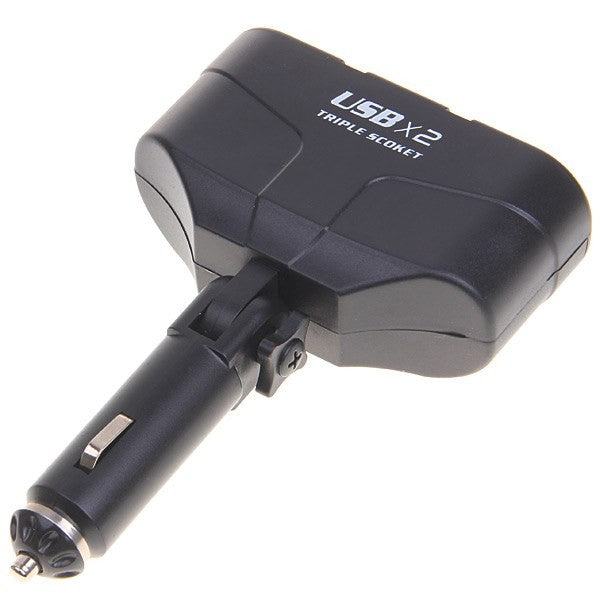 The Car DC Charger is designed with 2 sockets and 2 USB ports for convenient usage.
This Socket Car Charger Splitter is suitable for tablet, phone, GPS, iPod, and PDA. Charge 2 USB devices.
Convert and increase your car DC lighter from 1 to 2 sockets plus 2 USB. Simply plug into car's DC lighter socket.
The Car Splitter has LED charging indicator. It is adjustable angles up to 90 degree.
Converts single power output to multiple power output. Car DC Lighter Socket is designed for 12V/24V DC.
Input: DC 12V/24V. Output: Max. DC 5A (except USB).
Product Description
2 USB sockets allows charging 2 devices simultaneously. Comes with two USB ports to supply power for extra two USB powered devices. Such as iPod, cell phone, MP3 player, PDA etc. Charges your devices while you're on the go, safely & rapidly Internal circuit to manage charging status & prevent from over or under-charging Can be used for tablets, smartphones, MP3 player, PDA, mobile phones, iPod etc. It is adjustable angles up to 90 degree.