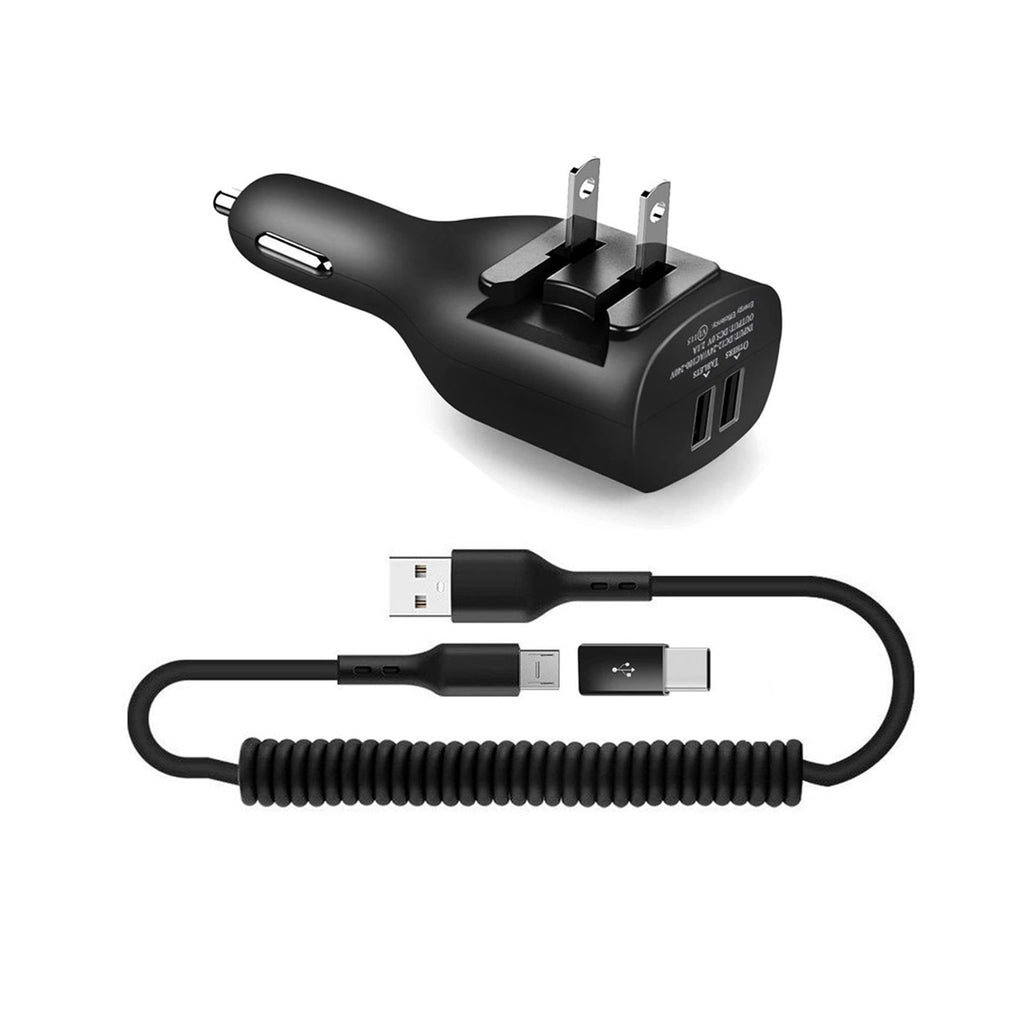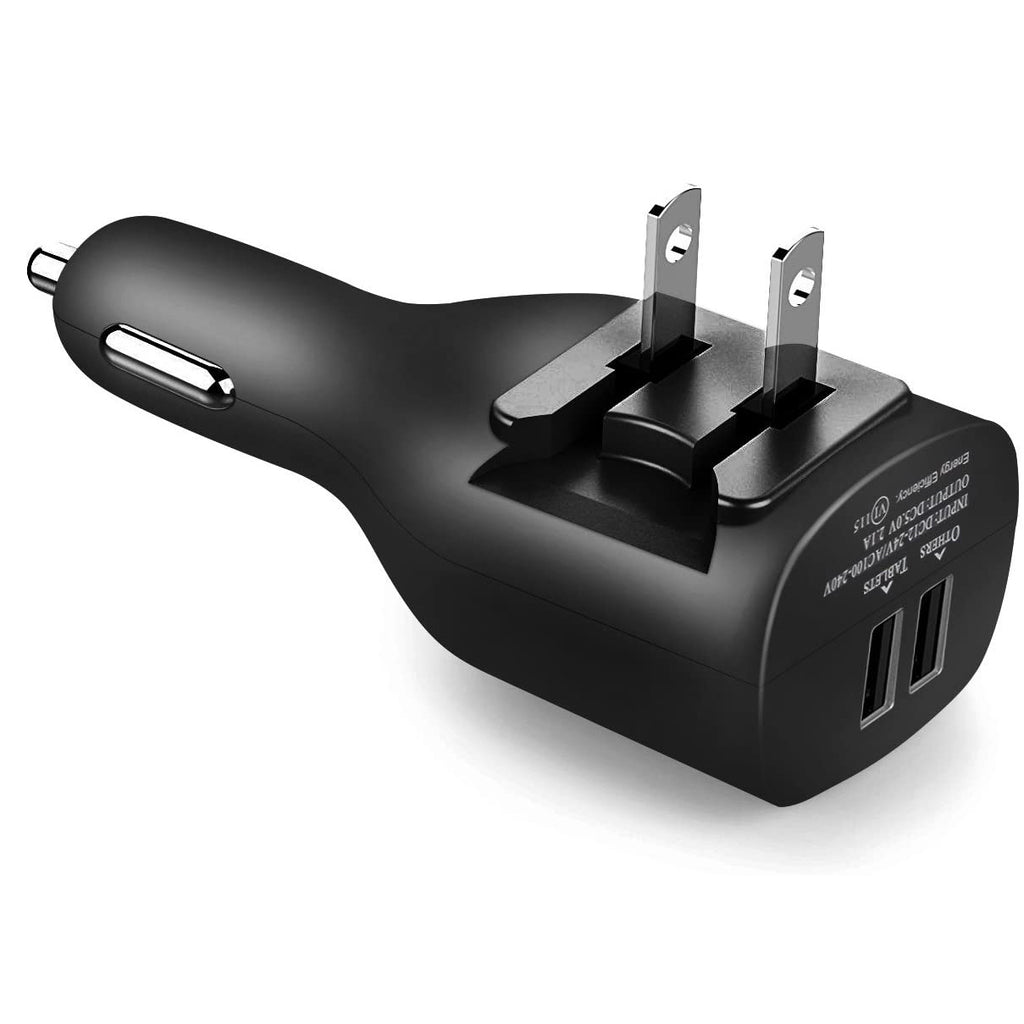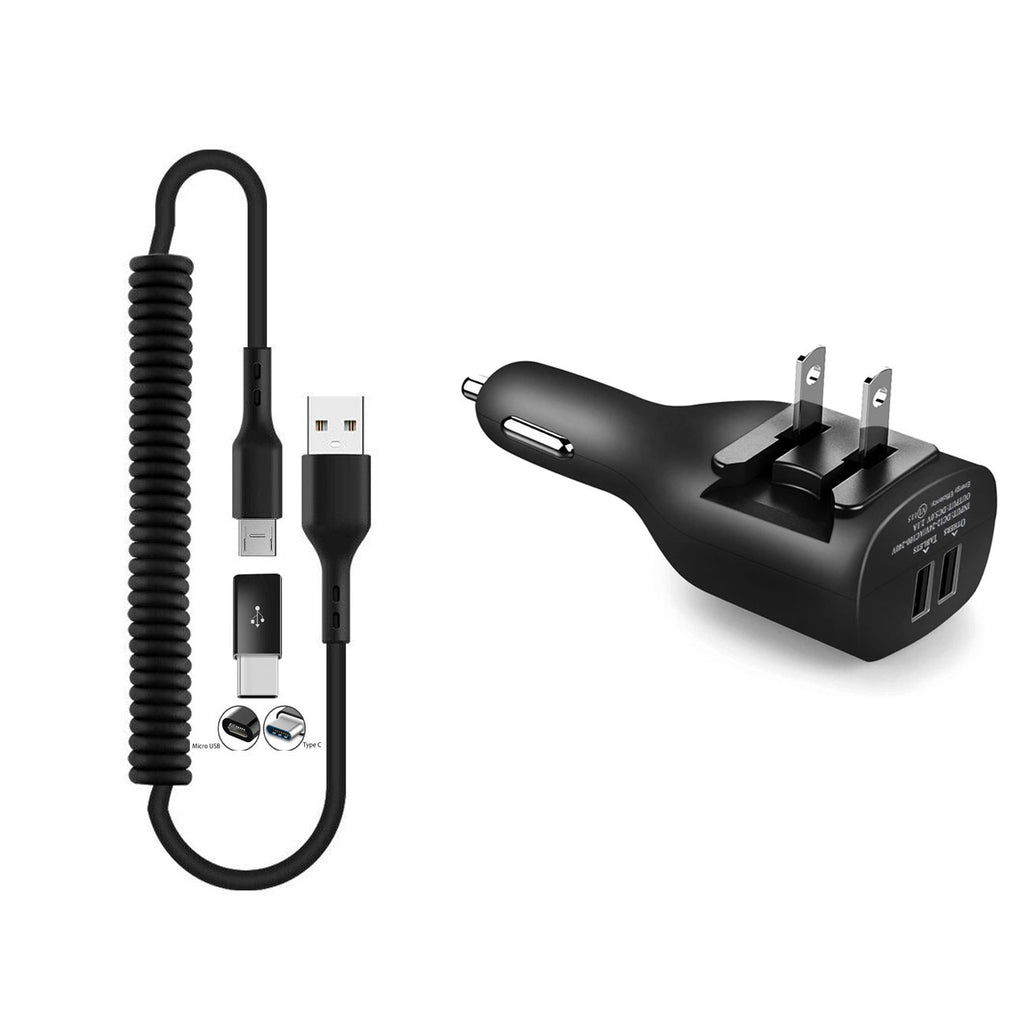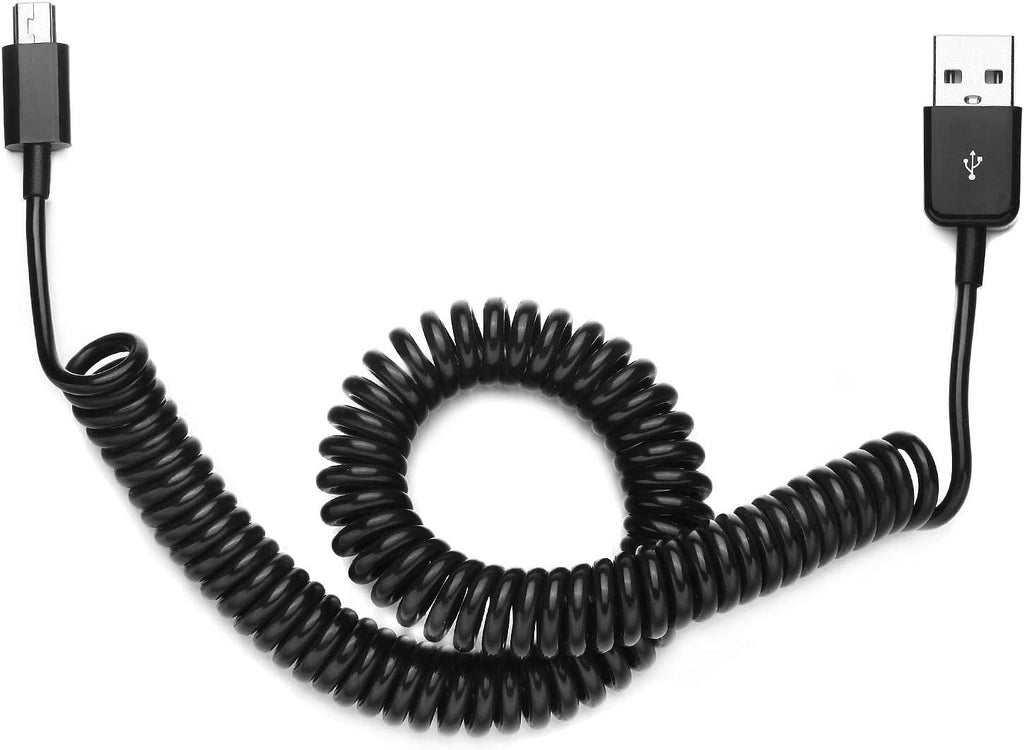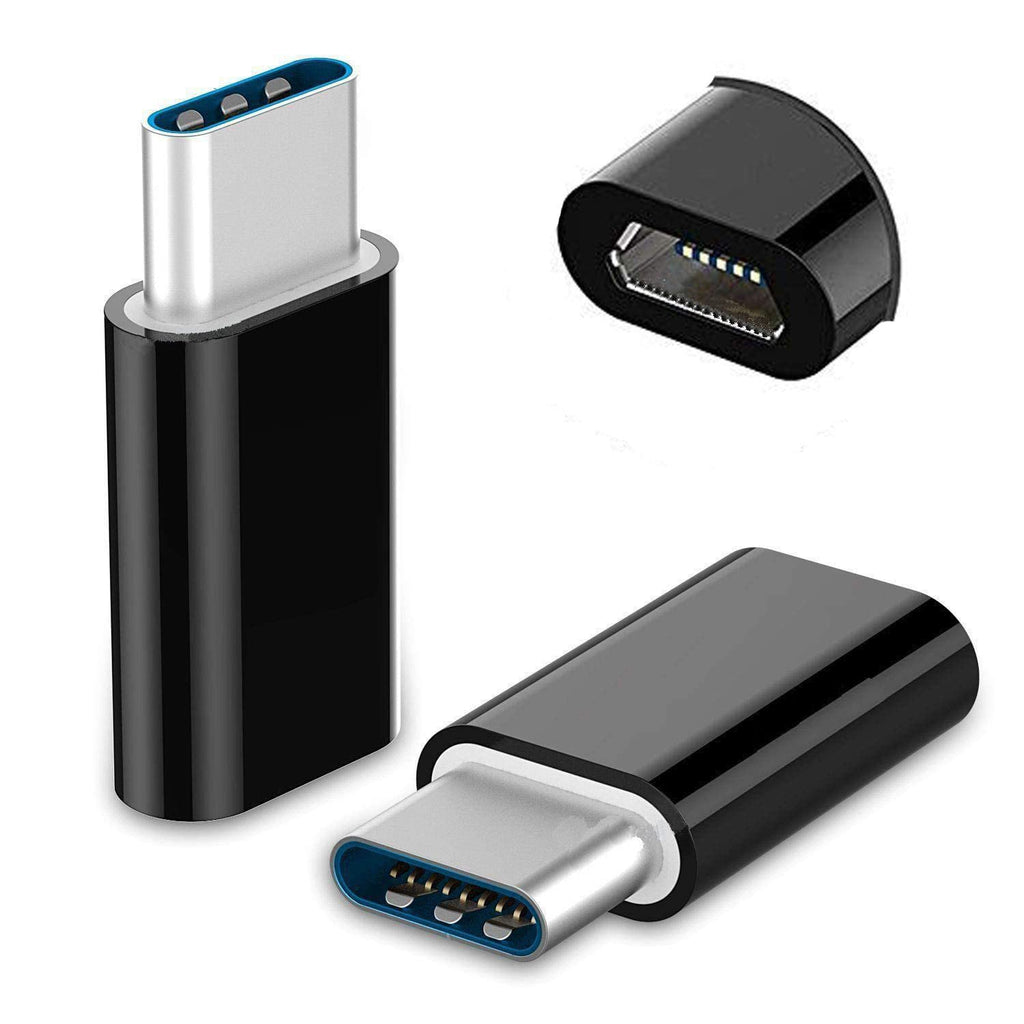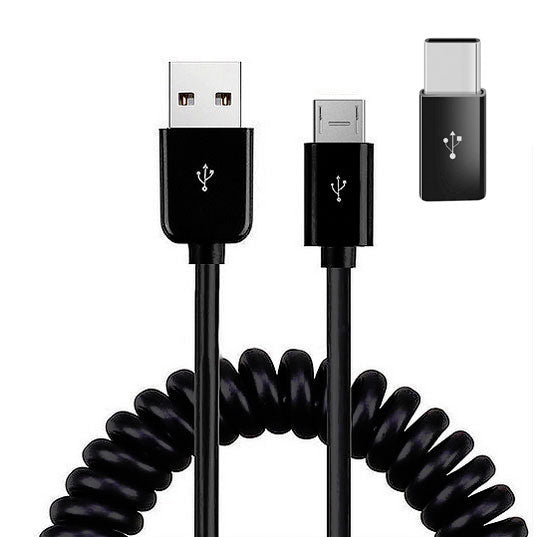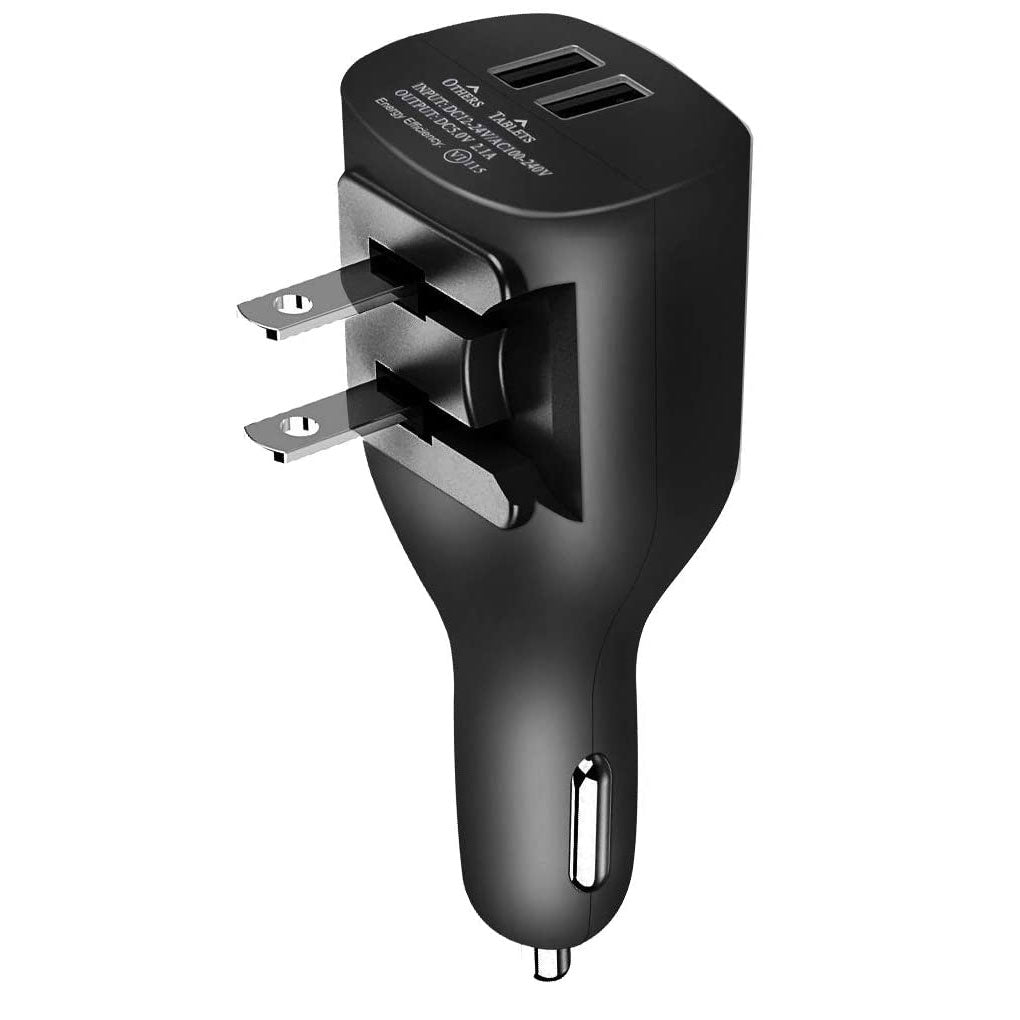 2-in-1 Car Home Charger, Power Wire Charger Cord Micro-USB to USB-C Adapter Coiled USB Cable - AWE96
Out of stock
Many in stock
customers are viewing this product

Fast Shipping From USA

Secure Ordering

30-Day Money-Back Guarantee

100% Satisfaction Guaranteed

Easy Returns
Car+Home Charger 2-Port USB Port Coiled Micro USB Cable with USB-C Adapter
CHARGER: Charge two devices at once with this compact All-in-One charging device Coiled Micro USB Cable with USB-C Adapter
CHARGER: Wall outlet prongs fold for easy storage and travel. Recharge on the go by harnessing power from your car with a lighter adapter.
CABLE: High Quality Premium TPE cable supports fast charging. Total Length is approximately .
CABLE: You can use it to charge your phone or connect it to your pc to sync. Ultimate Durability: Lasts 12x longer than other cables and is proven to withstand over 12000 bends in strict laboratory tests.
Product Description
CHARGER: Charger doubles as a wall or car charger with folding prongs for an easy storage. You can charge two devices at the same time with dual usb sockets. This will charge two cell phones, tablets, pdas, bluetooths etc at the same time. CABLE: This cable is easy to carry, perfect for traveling, keeping it in the glove compartment, purse, desk, or anywhere else where you could ever need an extra cable to either sync or charge your cell phone or tablet with Micro USB connector with USB-C Adapter. Quick transfer your data with USB port. Use the USB Cable to charge and sync your phone with your Windows PC.