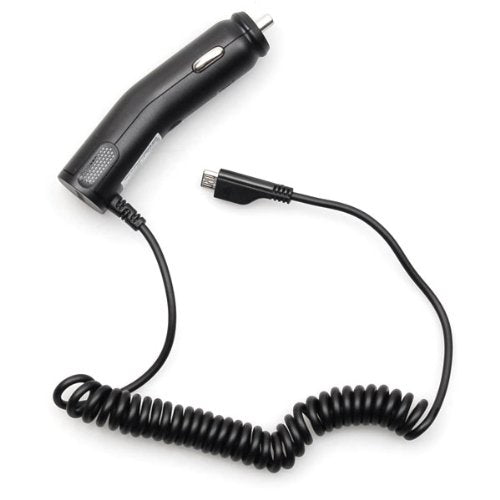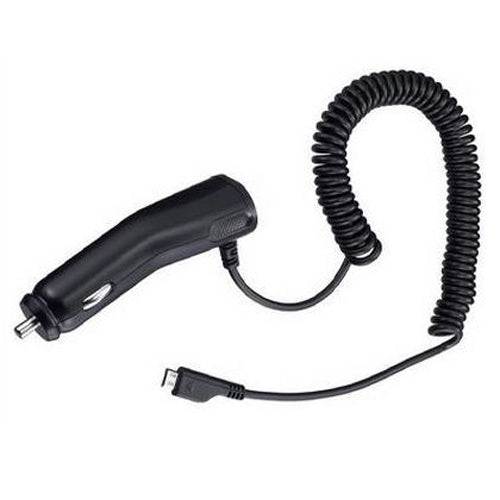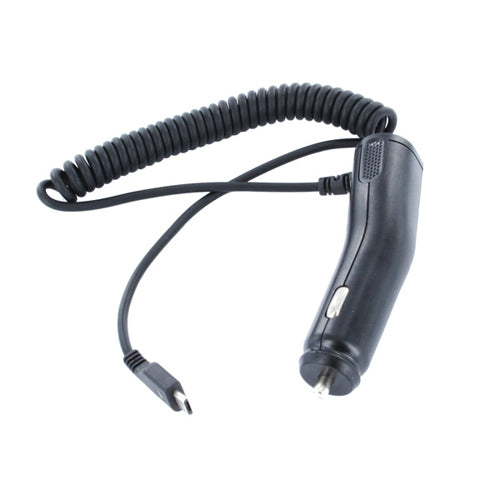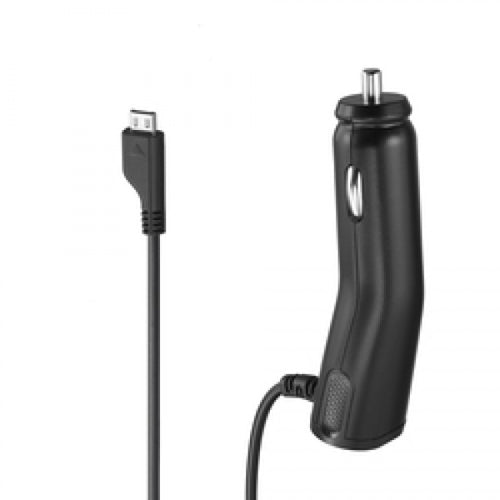 A NON-OEM Generic Car Charger with safe charging technology.
Vehicle Lighter Adaptor. (12-24v DC). Short circuit protection. LED charging indicator.
Intelligent IC chip inside recognizes a full battery and automatically switch to saver.
Plug never heats or overcharges the battery.
Specifications: Input:11-30V - Output: 5.0V / 700mA MicroUSB charging plug.
Color: Black.
Product Description
This car charger features a durable coil cord and advanced circuitry (Compatible with phones supporting Micro USB connectivity). Car charger DC lighter adapter lets you charge your phone and provides unlimited talk time while in the car. Plugs into 12V DC lighter socket for charging your phone while in the car. This is NOT a turbo charger. (Non-OEM Generic Item).