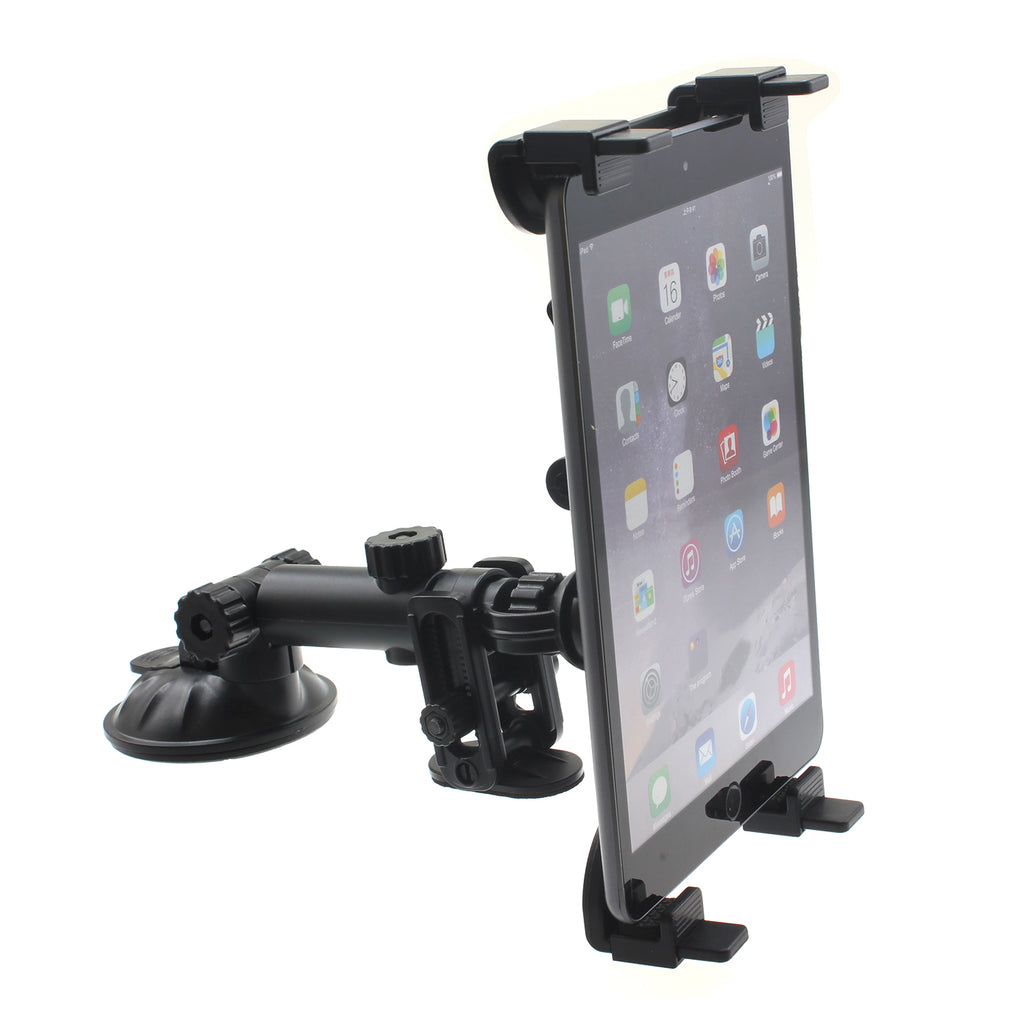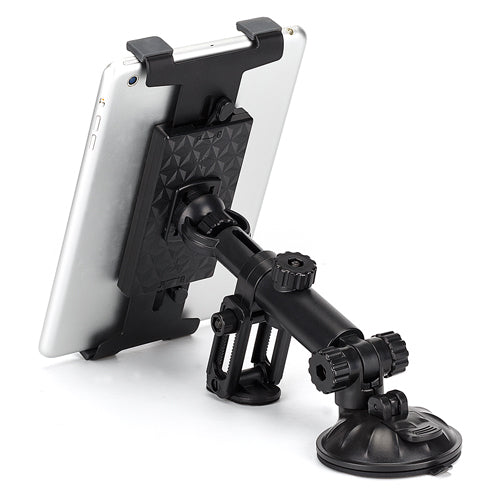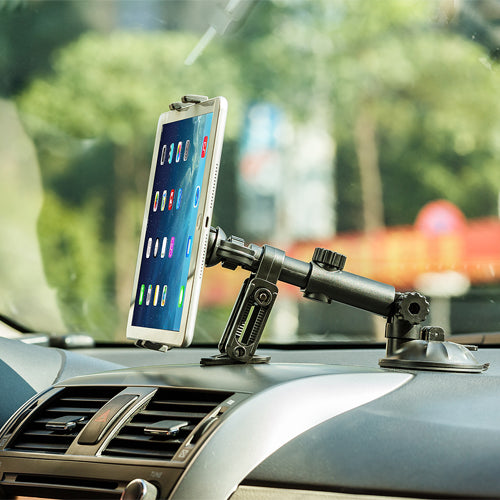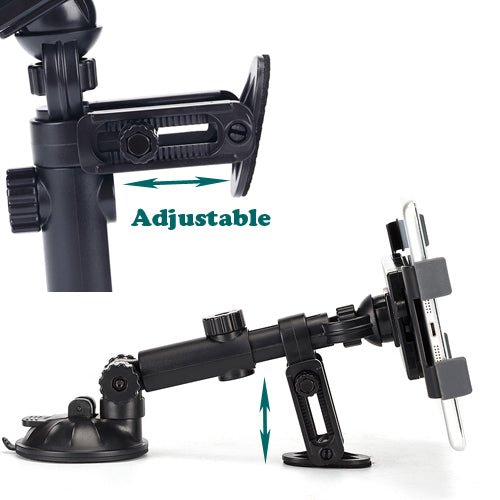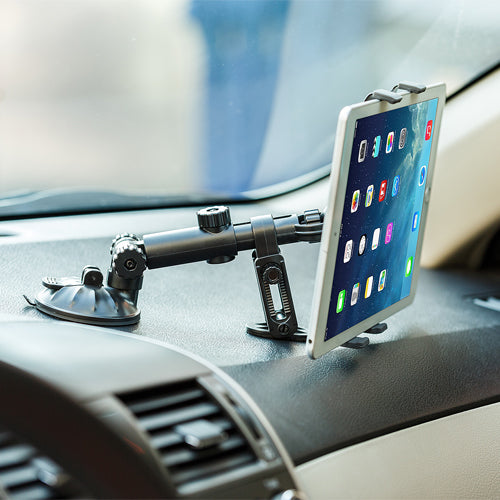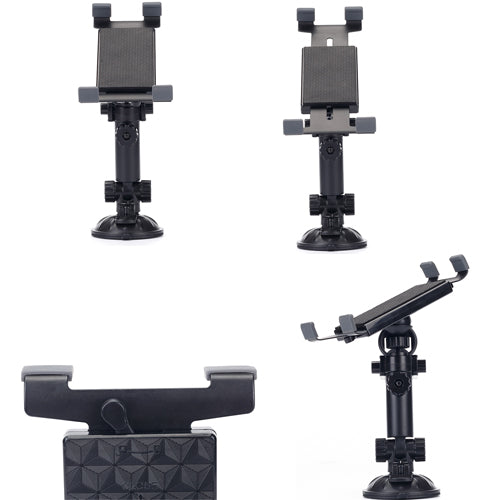 Specially designed strong suction cup works with any dashboard. Suction is very strong and securely holds the tablet.
360 degree rotating holder lets you position your tablet how you want.
With additional padded support you can be sure your tablet will not fall. The support pad height is adjustable.
Does not block your view of the road. With its multi direction roatation, you can use for driver and passenger.
Super, long lasting grip to both the dash board and the window.
You can use on car dashboard, desktop, any glass or flat surface.
Product Description
Introducing the dashboard cradle for your tablet or navigation unit. The convenience of your portable navigation can now be used inside your vehicle within your reach. With this holder, your device will be securely fastened onto your dashboard and adjusted to any desired position for optimal viewing. No more hassle of having to constantly pick up or place your expensive device insecurely somewhere in your car. Safer driving can be achieved. This product uses the latest development of the engineering plastics (ABS) and combined with the latest production and processing technology good hardness and toughness car travel essential items. Double-layer suction cup design super solid adsorption force on the car's dashboard or glass support shaft can rotate 360 degrees is not easy to shake; facilitate any user to adjust the angle ensures you choose the best viewing angle.