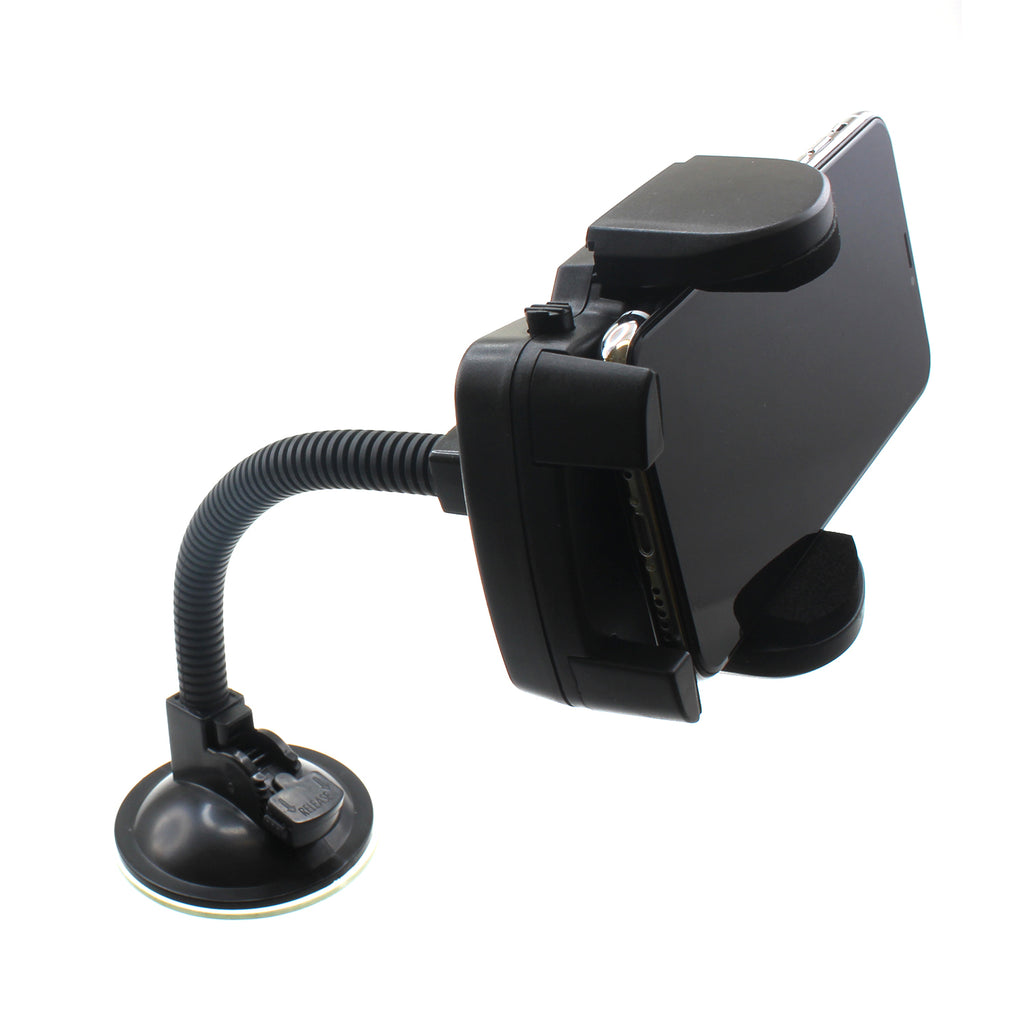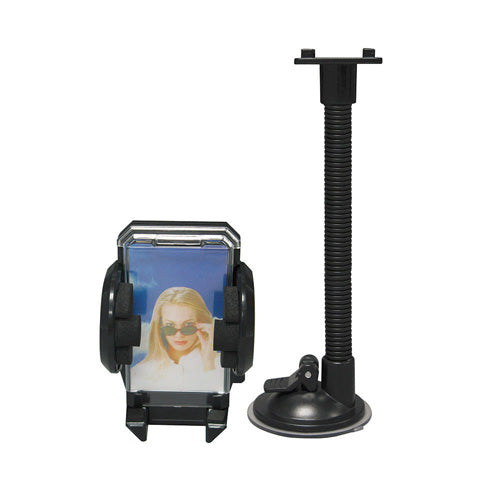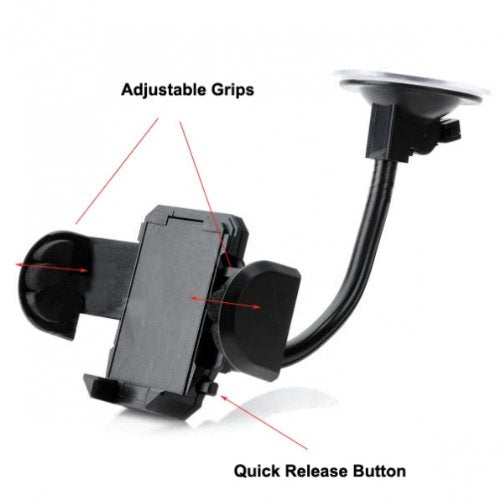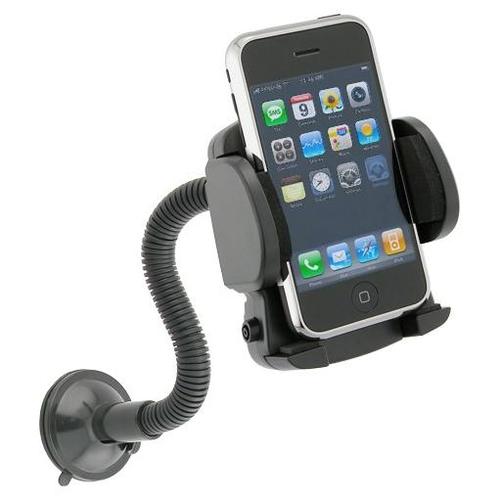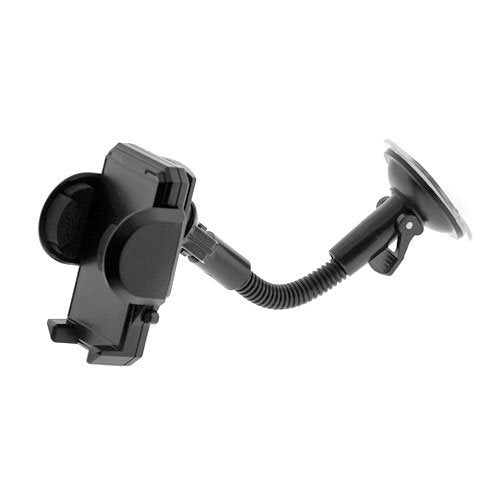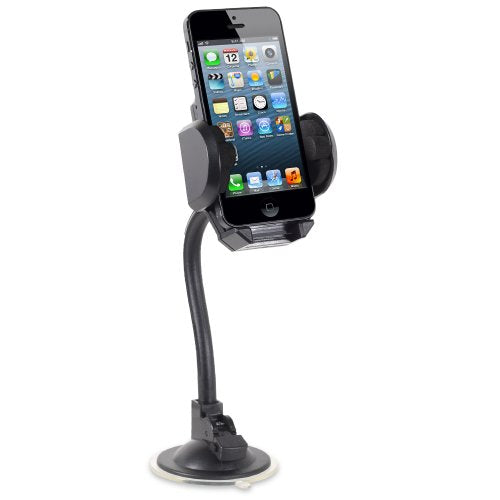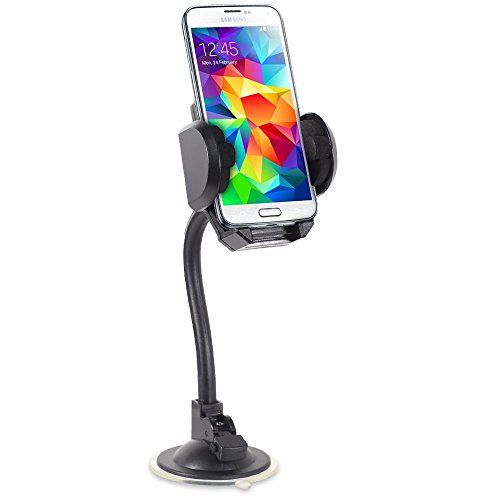 Convenient suction cup attaches to your car's windshield securely. One-button quick release.
Hit the road with a windshield mount for your Handheld. Padded sides protect your device and prevent slipping.
Compact and lightweight design. Extra-firm gooseneck absorbs vibration, providing a stable viewing environment.
The flexible arm can be adjusted to any angle for easy viewing. 360 degree rotating support holder.
Strong and flexible arm resists vibration and can be adjusted to various angles for easy viewing.
Compatible with phones, PDAs, iPods and other handheld devices of different sizes.
Product Description
Adjustable side-grip support arms and a flexible gooseneck pedestal, users can safely and securely attach their PDA to any vehicle's windshield without the use of messy adhesives. Universal Windshield Mount Kit allows mounting your cell phone, PDA and PDA phone on the windshield of your car, SUV or truck while you're driving. Conveniently mounts to windshield via suction cup. Locking suction cup provides a stable and secure attachment to windshield. Fully adjustable arm locks into any position without drooping or sagging. Your device can be mounted onto the holder either vertically or horizontally which makes this car holder fit practically any device you wish to mount in your car. Soft-release holder releases your device at the push of a button slowly, which prevents you from dropping your device. Size: Adjustable to fit most smartphones.