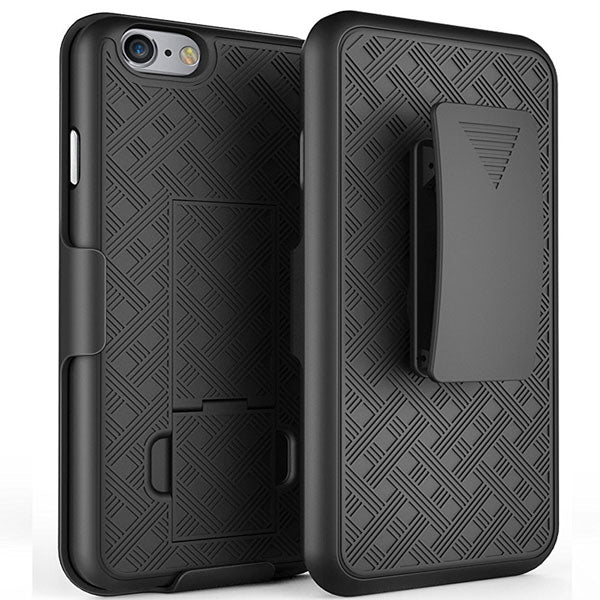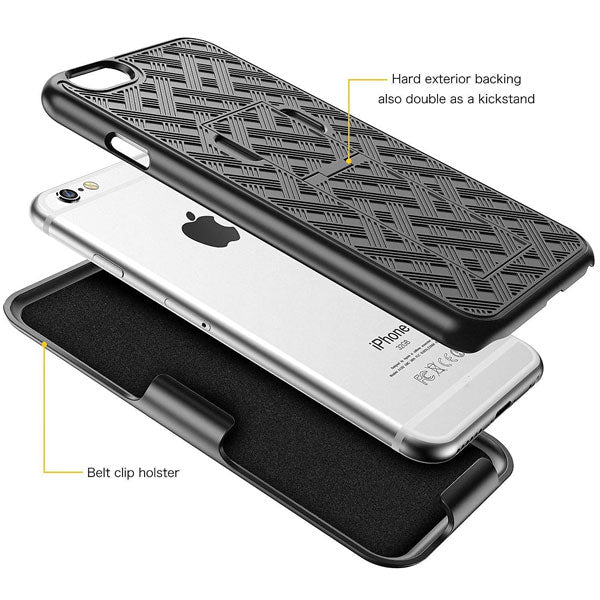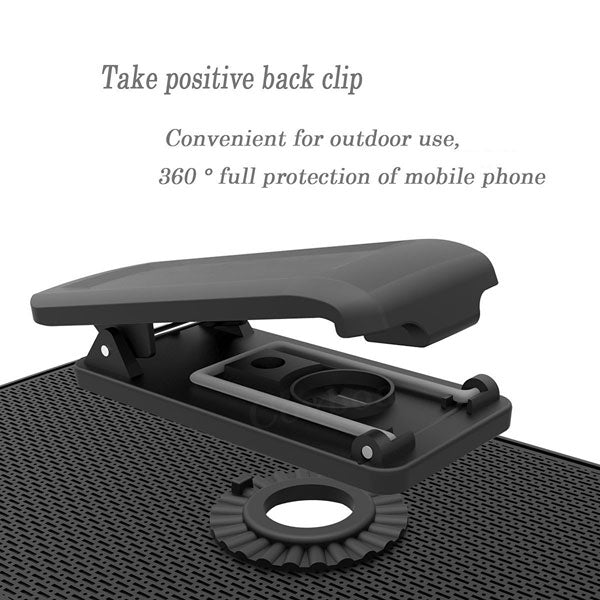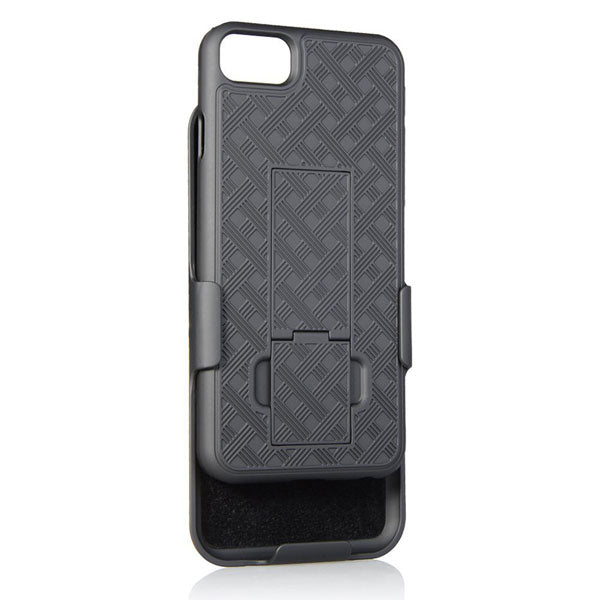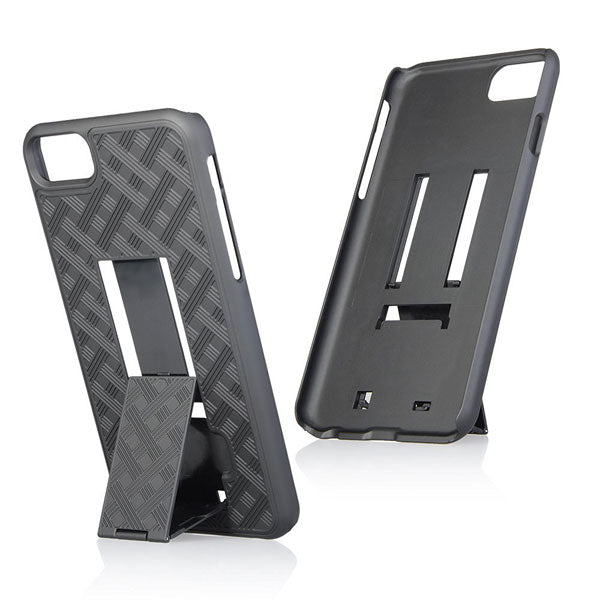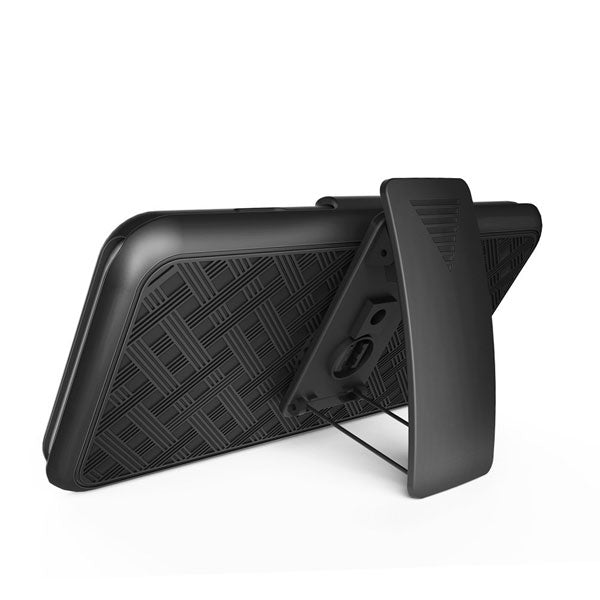 Two-in-one carrying Solution and Unique slide-in design for simplicity and ease of use.
High-quality, rotatable clip,easily attaches to belt, waistband or purse.
Rubberized textured case adds protection and makes gripping your phone easy.
Provides scratch and drop protection.Collapsible kickstand for convenient multimedia viewing..
Holster clip swivels and has sturdy locking mechanism to keep your phone in place.
Your phone can easily be removed from holster without removing it from the case.
Product Description
Looking for that all-in-one carrying solution for your Apple iPhone 7? Slim, stylish design features rugged skin tough enough to handle bumps, scratches and shocks.This swivel holster and rear cover is exactly what you need. Rubberized Swivel Holster with Rear Cover Shell included. Allows your phone to be worn on a waistband or belt and can be taken off of the belt clip without removing it. The shell includes an integrated kickstand for easy hands free viewing and FaceTime video chatting. The case can be also be used with holster or as a separate, slim carrying solution. Advanced locking mechanism securely holds phone in place. (Bulk Packaging).