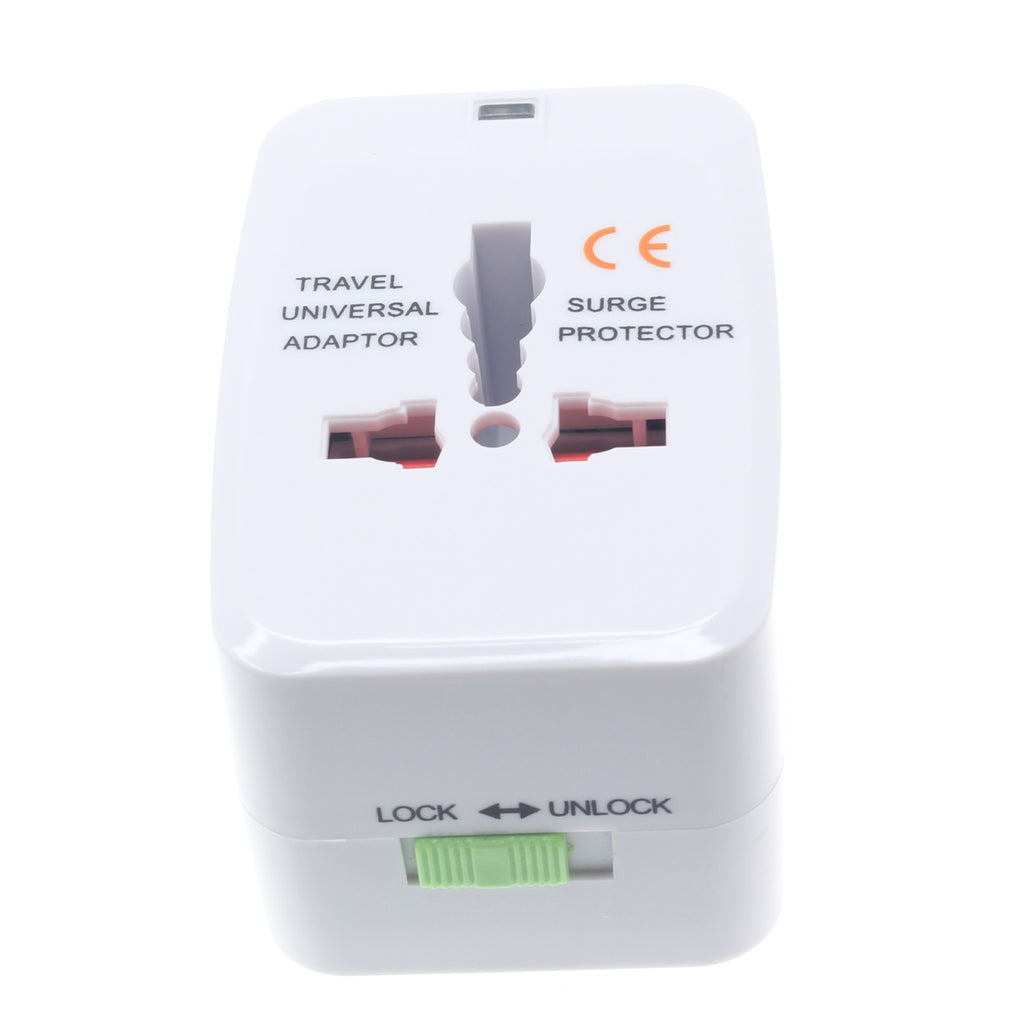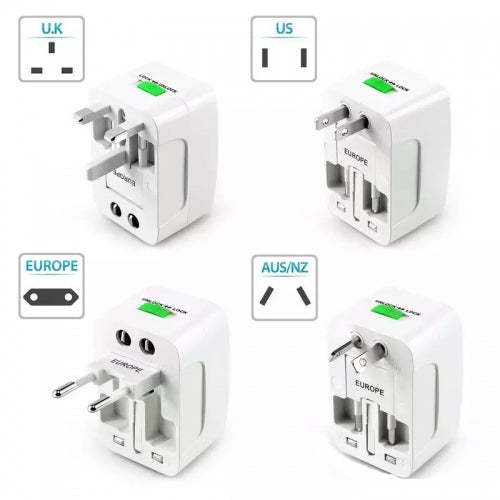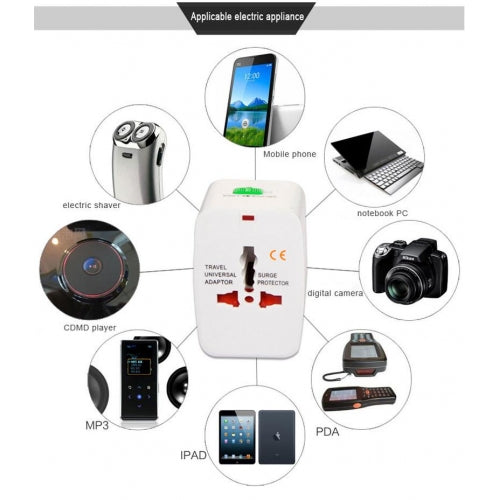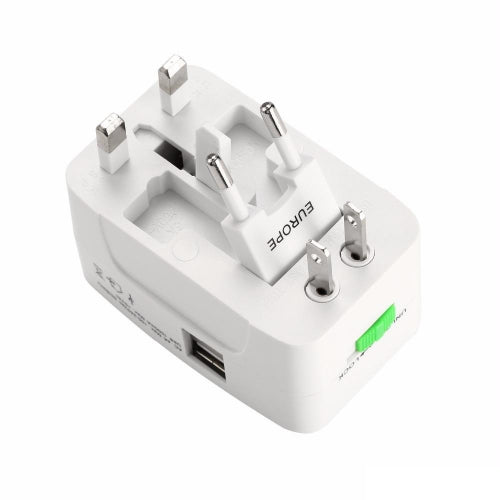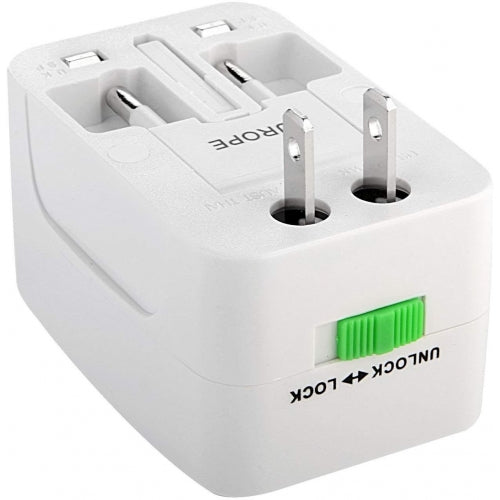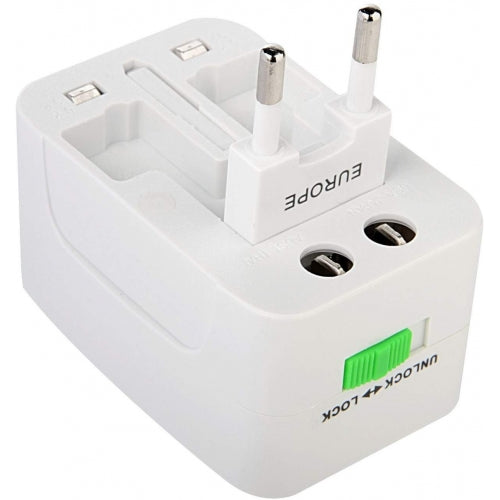 The Universal Adapter Plug allows you to plug your small appliance or computer into outlets around the world. This Charger Adapter Plug Converts the Power Outlet Only, it Does Not Convert Electrical Output Current and Voltage.
Converts power outlet when traveling to other countries. IMPORTANT NOTE: This will NOT change/convert the Voltage. This is a plug converter ONLY.
Built in surge protector - accommodates grounded and ungrounded plugs. Power indicator light. Has 2-Port USB with 2.4A Output Total.
This Travel Adapter with 4 international plug adapters. Cover more than 150 Countries with US/EU/UK/AU plugs, but this adapter cannot be used in South Africa, India, Swiss and Italy.
Only apply to the use of small power electric appliances when traveling, such as mobile phone, digital products, computer with low power of small household appliances.The travel adapter does not work with high power appliances such as hair straightener, flat iron, hair curler, hair dryer, steam iron
Dual USB ports. Ideal for iPhone, iPad, Samsung Tab, iPod, Smartphones, 5V Tablets, Bluetooth Speakers & Headset etc.
Product Description
Converts power outlet when traveling to other countries. Color: white. Works in worldwide: United States, Canada, Europe, Middle East, South America, Asia, The Caribbean, Great Britain, Ireland, Africa, Hong Kong, Singapore, Australia, Fiji, New Zealand, China, Japan, and more than 150 countries. NOTE: This charger adapter plug converts the power outlet only, it does NOT convert electrical output current and voltage. Please make sure your device carries a electrical converter when you travel to other countries with different electrical output. USB 2-Port: 2400mA Max Total.