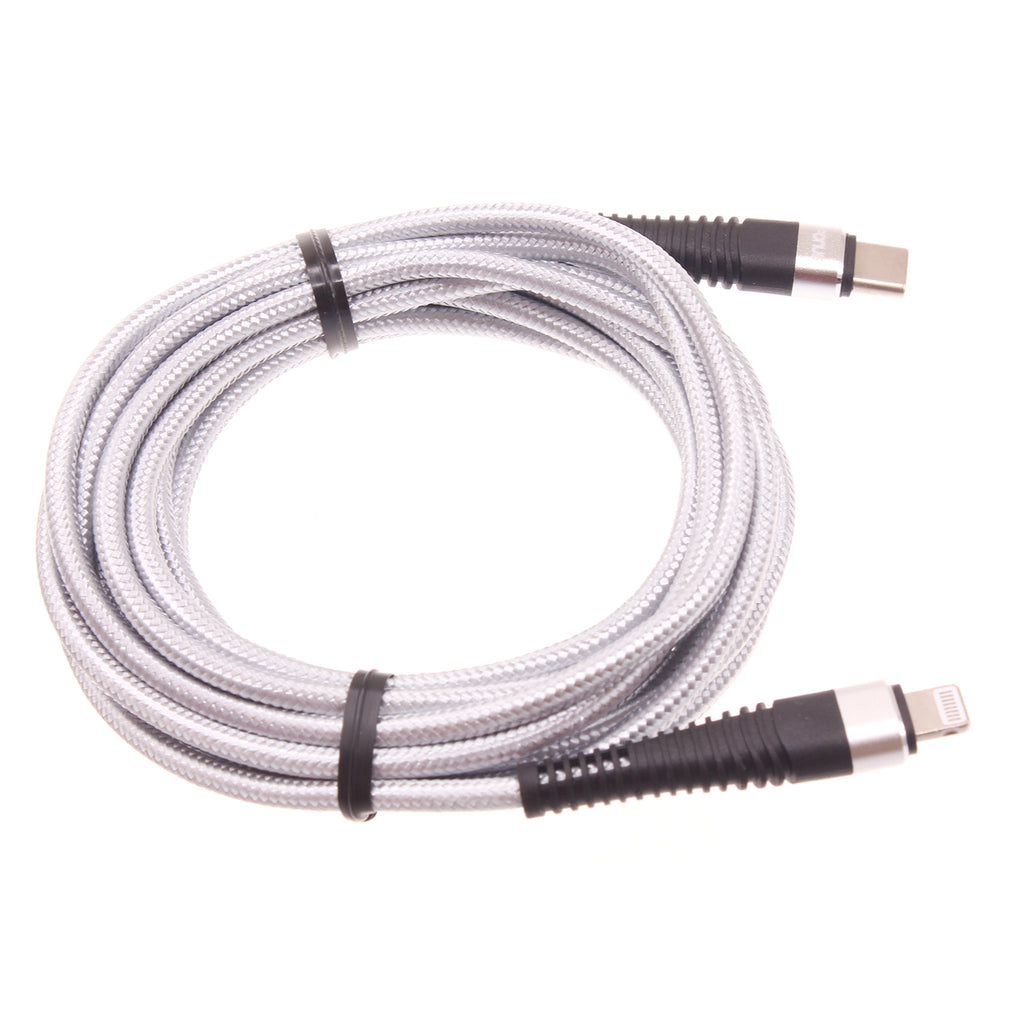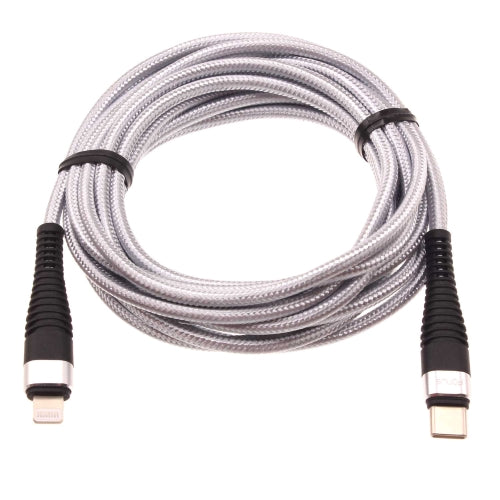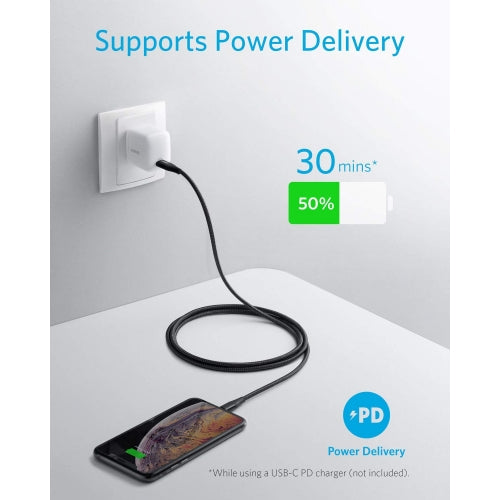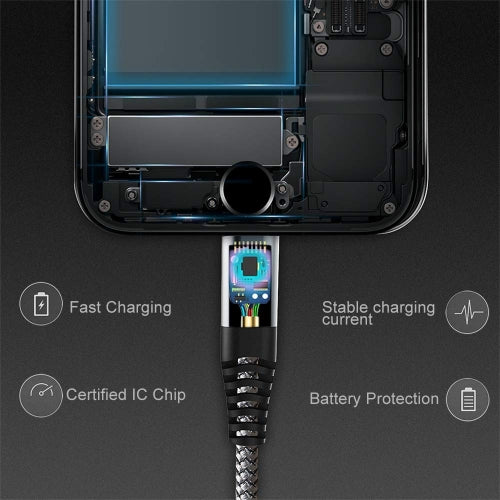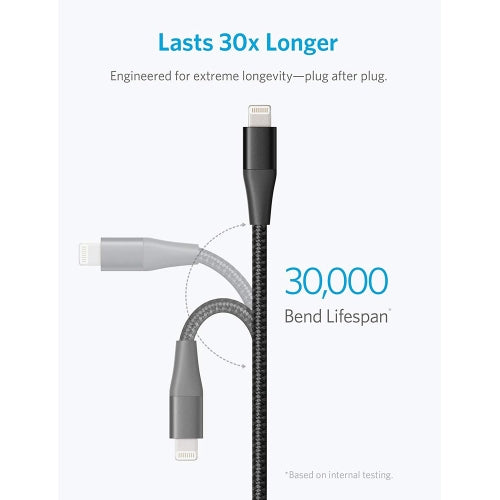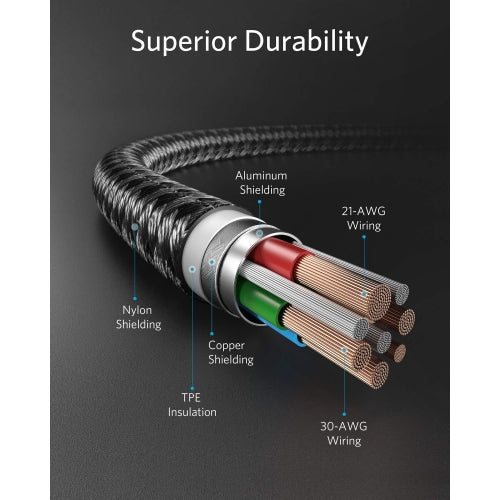 White Braided 10ft Long USB-C Cable. Double-Braided: Made with tough and durable nylon to be easily differentiated from your other cables.
Power Delivery: Use together with an 18W or higher USB-C Power Delivery adapter (including Apple 29W, 30W, 61W, or 87W USB-C Power Adapter) to charge your iPhone to 50% in just 30 minutes. Supports fast charging for iPhone, iPad and more.
Total Length is approximately 10 Feet (3 meter). NOTE: It has Type-C (USB-C) to (iPhone) connectors. (PD Charger Adapter is NOT included. Cable ONLY.)
Durability: Lasts 30x longer than the ordinary cables. Proven in a laboratory environment to withstand 30000 bends. Braided Cables are made with highest quality components, including nitrogen-injected, skin-foam dielectric jackets, for higher conductivity, longer life, and superior signal transfer.
Reversible design - easily insert the connectors into any Type-C Chargers/iPhones (does not matter which side is up). Aluminum alloy connectors. Unique technology ensures the charging cable has good water resistance and the aluminum shells at both ends don't fall off.