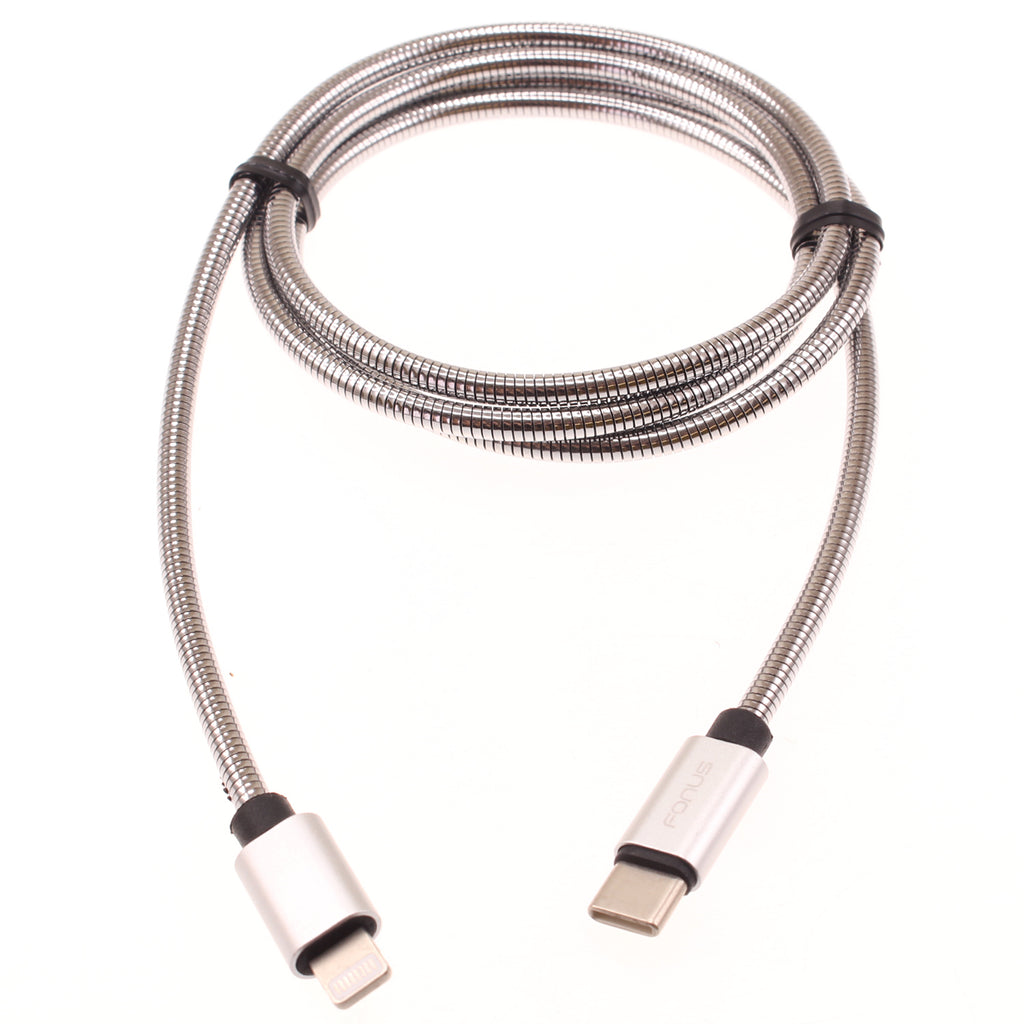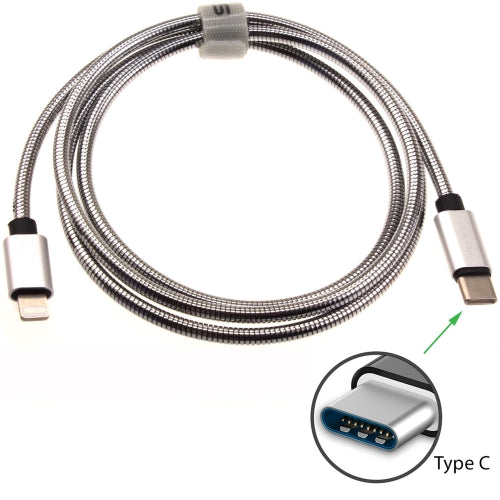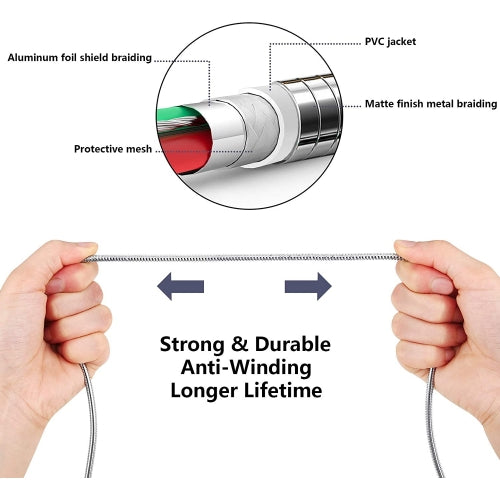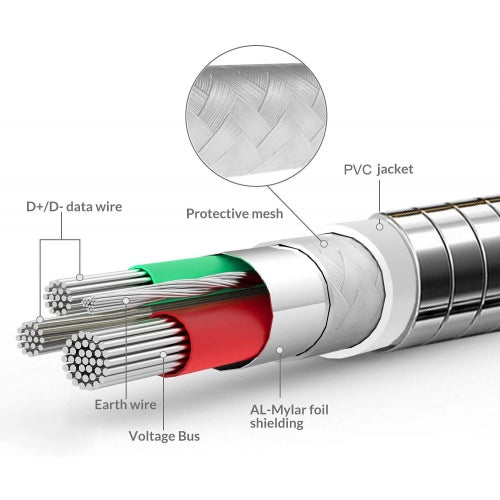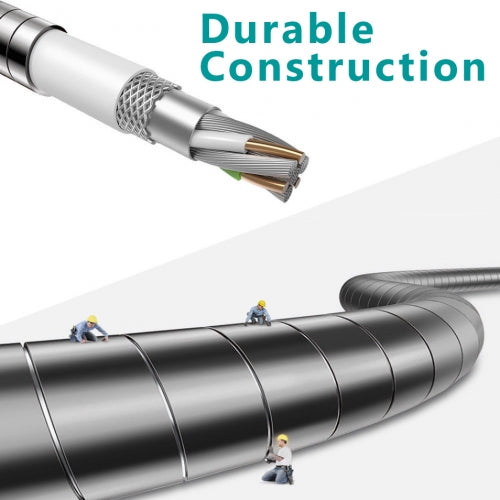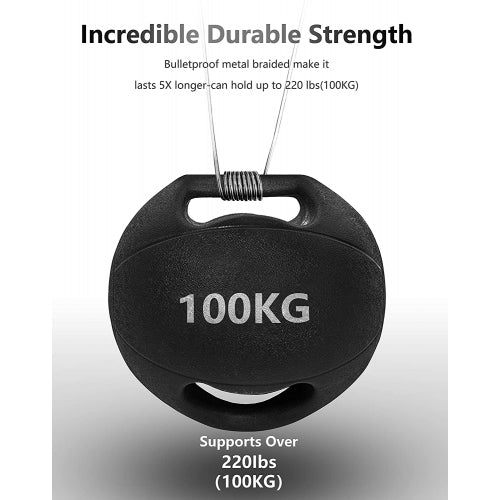 Metal 3ft Long USB-C PD Cable. Supports fast and PD charging. Metal Braided: Made with tough and durable materials.
Power Delivery: Use together with an 18W or higher USB-C Power Delivery adapter (including Apple 29W, 30W, 61W, or 87W USB-C Power Adapter) to charge your iPhone to 50% in just 30 minutes. Supports fast charging for iPhone 8, 8 Plus, X, XS, XR, XS Max, iPads, and more.
Total Length is approximately 3 Feet (1 meter). NOTE: It has Type-C (USB-C) to (iPhone) connectors. (PD Charger Adapter is NOT included. Cable ONLY.)
Better and Stronger Cable: Sturdy Metal braided cable with reinforced aluminum connector housings resists wear and tear and kinking, much more durable than regular plastic cables.
Reversible design - easily insert the connectors into any Type-C Chargers/iPhones (does not matter which side is up).
Product Description
USB Type-C to (Iphone) Metal BRaided Cable - 3 Feet (Approximately 1 Meter). Supports PD (Power Delivery) Charging. Delivers a high-speed charge up to 3A (max) with the USB-C PD charger, to charge an iPhone X from 0% to 50% in 30 mins. It offers data to sync up to 480Mbps, transfer music, movie, files between iPhone and USB-C laptops in seconds. The USB cable provides a USB Type-C connector at one end and iPhone connector on other end for quick and easy data transfers. Durability: Lasts 30x longer than the ordinary cables. Proven in a laboratory environment to withstand 30000 bends. Metal Braided: Made with tough and durable materials.