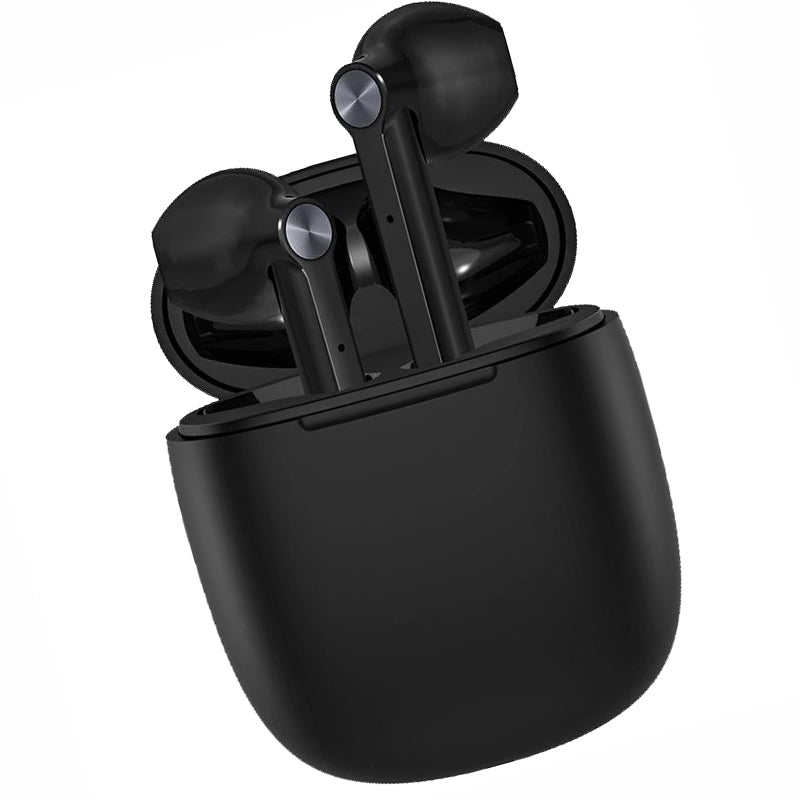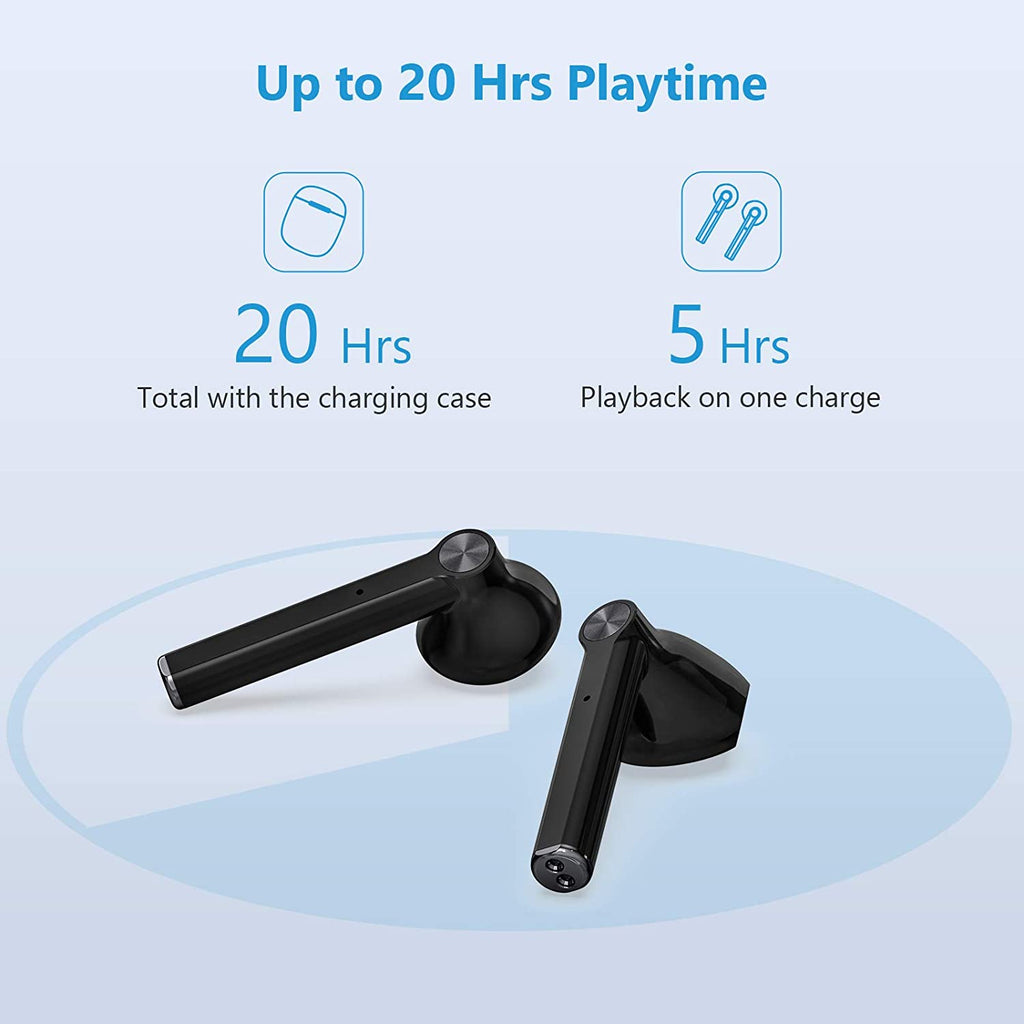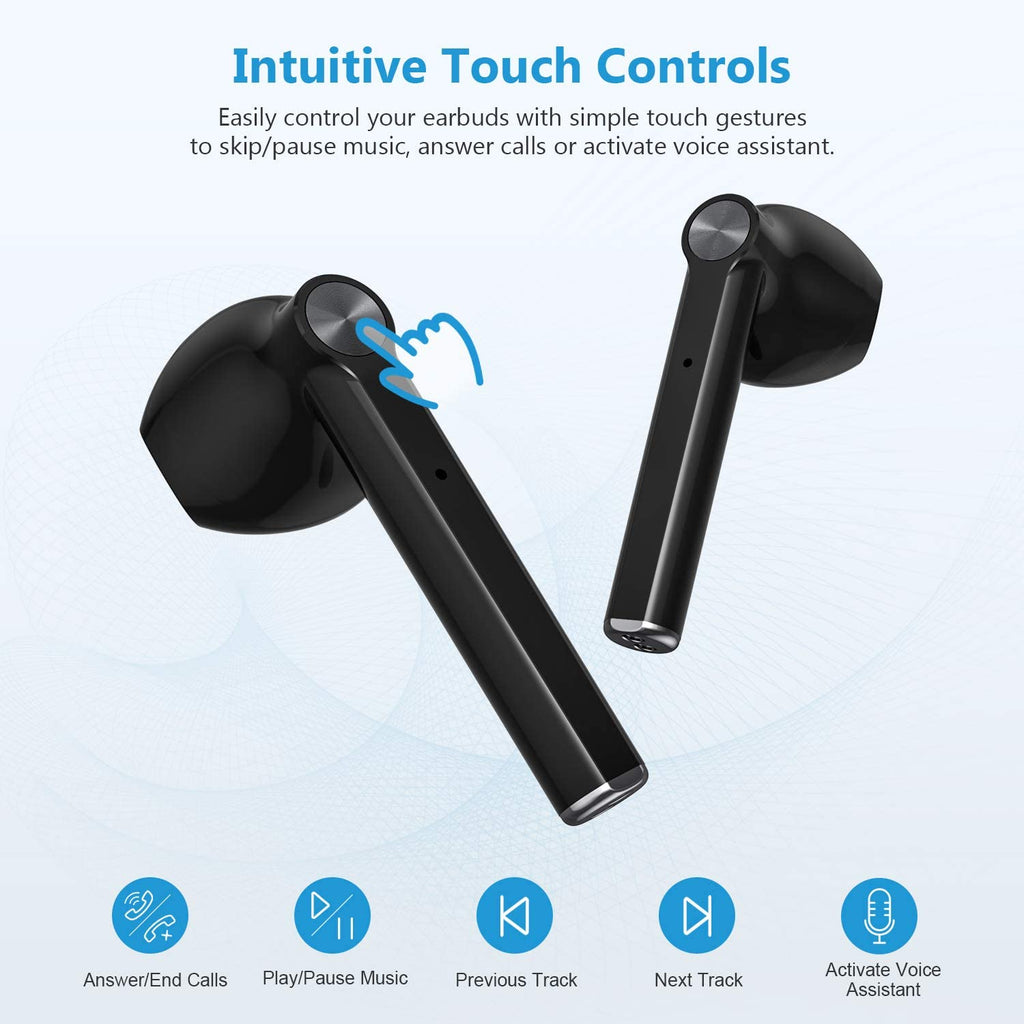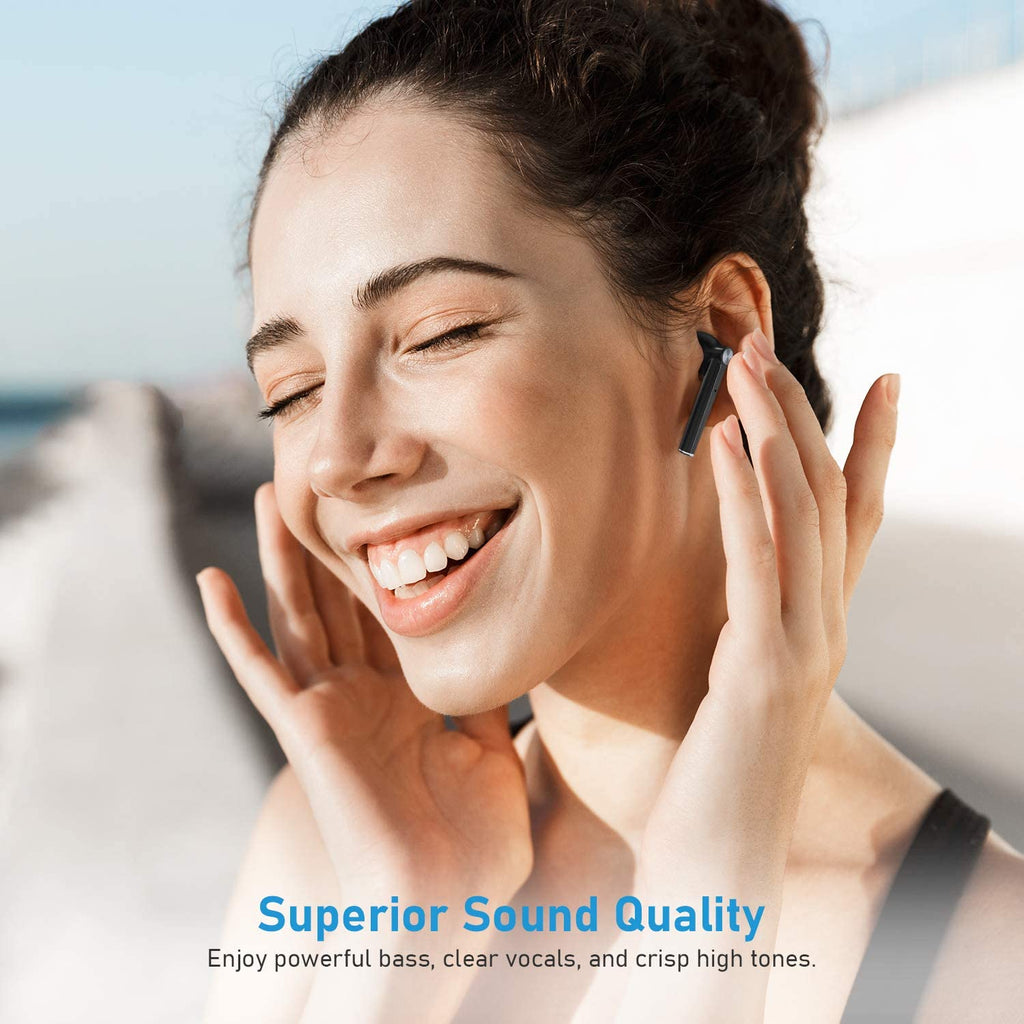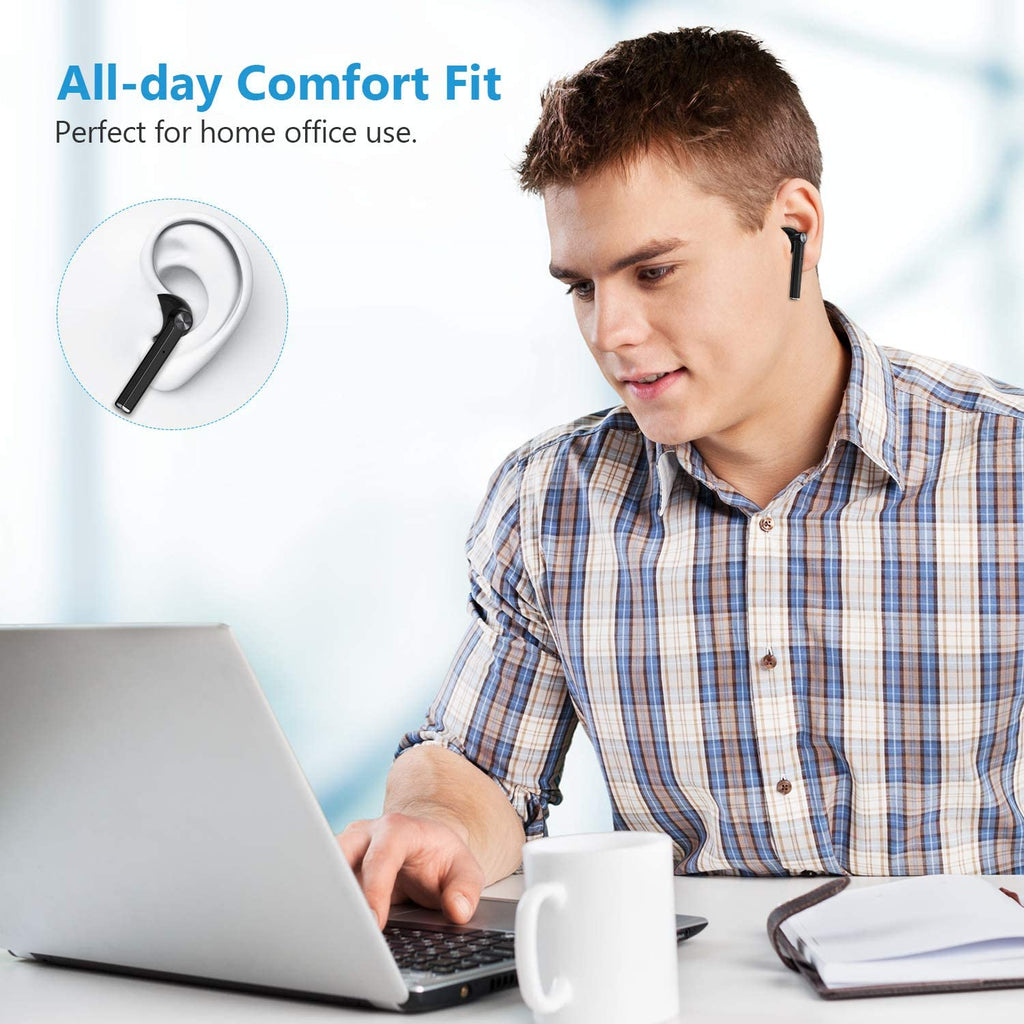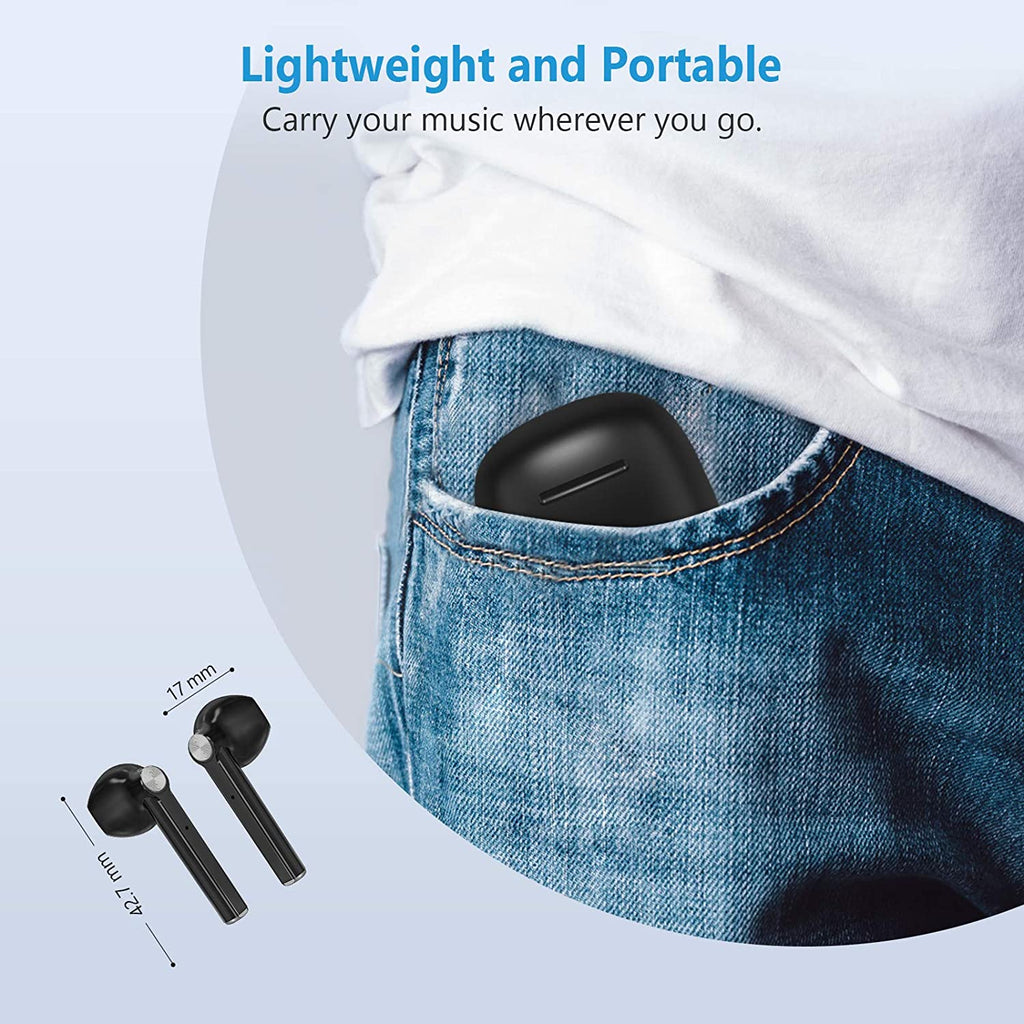 True Wireless Stereo Earphones. Enjoy Superior Sound. Our earbuds deliver high-definition sound quality with powerful bass that allows you to enjoy great sounding music all day. Support working together to enjoy stereo sound or using one earbud only for driving safety.
Custom 10mm Speakers: With custom 10mm speakers, our earbuds offer a great music listening experience, can help you focus more when exercising.
Long Battery Life: With up to 20 hours of playback time with a USB Type-C charging port, you'll have enough battery life to sit through over 10 football games.
Designed for Comfort: With each earbud weighing in at just 3 grams our earbuds are perfect for all workouts no matter how intense or laid back they are.
IPX5 SWEAT/WATER-RESISTANT: Enjoy music during your workouts and in all types of weather thanks to waterproofing that can protect your earbuds from sweat, rain, and splashes.
Intuitive Touch Controls: Tap your earbuds to play/pause music tracks, skip between songs, or answer and hang up phone calls.
Product Description
True Wireless Earbuds technology transmits music from your phone to the headphones, so music plays reliably and consistently whether your phone is in your nearby gym bag, pocket or strapped to your arm, and provide clearly superior sound with powerful deep bass. Premium Sound Quality: With built-in 10mm aperture drivers our earphones deliver superior sound with powerful bass, clear vocals, and crisp high tones. One-Step Pairing Connectivity: When you take your earbuds out from the charging case, your earbuds will power on and pair automatically, simply select "T16" on your phone to pair for the first time. Now with version 5.0 technology that ensures fast and stable connections, as well as low power consumption and latency.