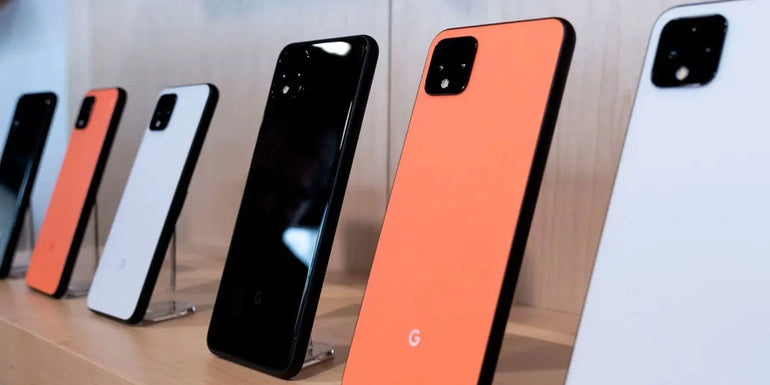 We know very well that deciding on a Pixel, especially a new and right one, when Google has brought so many variations, can be a little bit complicated. So, here we have brought a solution to your problem. Let's see how to pick the best Google smartphone for all your needs.
Many times, you may have faced a dilemma about the Google Pixel and was unable to customise your choice. So, the selection becomes difficult. And according to Google, the phone wouldn't be guaranteed any more Android updates after this October.
We all know that Pixel 6  is expected to arrive soon. However, if your current phone is not in working condition, it would be too long for you to wait. Let's see some of the key points that would help you in deciding about Google Pixels.
Pixel phones are also the first to get Android OS and security updates. There are so many different choices that would sort your confusion.
Choice 1: Pixel 3, 3 XL
Google no longer officially sells the Pixel 3 or Pixel 3 XL. To replace your current Pixel 3 XL (128GB) though, you have to shell out $470. That's too much to pay for an older processor (Snapdragon 845) and a measly 4GB of RAM. More importantly, Google will end guaranteed software updates in just a few months. That's why this phone isn't worth it no matter how much the price may drop.
Choice 2: Pixel 4A
The Pixel 4A comes with the Snapdragon 730G, a better processor than the 3 XL. You also get 6GB of RAM, 128GB of internal memory and promised software updates from Google up until August 2023. Not a bad deal for $349 -- it's a compelling option. Still, you could do better.
Choice 3: Pixel 5
Representing the ultimate Google-branded Android phone (at least for now) is the Pixel 5. It's powered by a respectably muscular Snapdragon 765G processor alongside a robust 8GB of RAM and 128GB of internal storage. Google will also keep the device's software fresh until October 2023. Other welcome features include wireless and reverse wireless charging, plus IP68 water and dust protection. The Pixel 5 links to 5G cellular networks, too.
But even at $699 ($100 off its original price) this phone is pricey. The Pixel 6 will be here soon too: Paying top dollar now for last year's model isn't a shrewd move. But, it's better to be frugal and possibly splurge once Google releases the full Pixel 6 details. Depending on how much it costs and what it can do, you may decide to pass on it or snap one up.
Choice 4: Pixel 4A 5G
This is the phone you can ultimately select because it's a perfect compromise of price, performance and potential. With the recent launch of the $549 Pixel 5A, all bets are off.
With the same Snapdragon 765G processor as the Pixel 5, 128GB storage and 6GB of RAM, the Pixel 4A 5G also packs a punch. It supports 5G wireless and has a bigger battery than the classic Pixel 4A, too.
Google expects to provide Pixel 4A 5G software updates until November 2023 (oddly, one month longer than the Pixel 5).
Choice 5: Pixel 5A
What a difference a few months makes. Now that Google has unveiled the Pixel 5A. Priced at $449, this new phone is essentially $50 less than the Pixel 4A 5G. Even so, like the Pixel 5 and Pixel 4A 5G, the 5A comes with a beefy Snapdragon 765G processor. Likewise, it's decked out with 128GB of storage and 6GB of RAM. You also get 5G cellular comparability with the Pixel 5A.
What sets the Pixel 5A apart, at least for now, is its 4,680-mAh battery and 6.34-inch display (2,400x1,080-pixel resolution). Both are bigger than either the Pixel 5 and Pixel 4A 5offerser. Better yet, Google plans to supply the phone with software updates until August 2024. All that currently makes the Pixel 5A the best Pixel deal around.
With all these talks and discussions around, you got a clear picture of what to choose between the Google Pixels. So, decide now how and what to get for yourself.