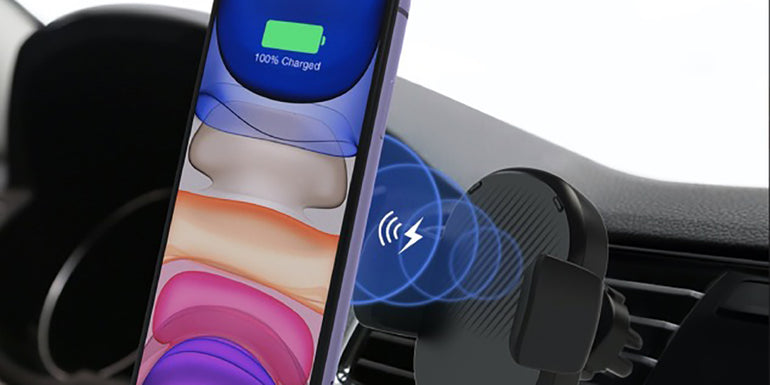 Car mounts can make your days easier. When you buy a car charger mount for your smartphone, you can make calls and use the voice assistant on the go. Through this, you can save a lot of time. Apart from that, they can also help you stay connected while you are traveling.

Generally, there are two types of car mounts that you purchase. When we look at the first type, you can attach them to the air conditioner vent. When it comes to the others, you can place them on your windshield or dashboard. While purchasing a wireless car charger mount, you have to choose the one that complies with your requirements.

Benefits of using wireless charging phone mounts
These charging phone mounts can provide versatility and, at the same time, can work efficiently. You can find right here how these devices can enhance your life with ease.
You can drive safely even when you are using your mobile phone to call someone.

By using a car mount, you can handle different factors while you are on the way to your job.

You can focus on your productivity while using a wireless charging phone mount.

You can use GPS for navigation while you are on the road.

Through this, you can ensure that your phone is safe and remain protected even when you are not using it.

You can have your phone close to yourself by using this device.
Grip Non-Slip Sticky Holder
This wireless car charger mount comes with a soft sticking feature that helps you to use the phone with ease. It is compatible with most surfaces and comes with an anti-glare feature. You can use this for any vehicle ranging from cars to airplanes.
When you use it to place your phone or other devices, there is no need for adhesives. They can directly stick to the surface. You can wash and move them with ease as well. Besides your phone, you can use it for placing other devices such as pens, keys, coins, MP3 player, sunglasses, GPS, radar laser detector, etc. 
When it comes to using your phone, the sticky pad that is available on this device will hold your phone in place. Even though you can use these grip non-slip sticky holders on all surfaces, it is best to avoid using them on those with a lacquered finish. Besides that, cleaning the surface before you use this device can also be highly beneficial.
Dock Cradle Swivel Cup-Holder
When you buy this car charger mount, you can place your phone safely while you drive your vehicle. In this car mount, you can keep different types of phones ranging from iPhones to other smartphones. It comes with an adjustable grip that can fit different phones with ease. 
There is an arm grip that comes with an easy release button as well. It has a 360-degree flexible gooseneck that can assist you in rotating the car mount based on your requirement.
While using this premium quality product in your vehicle, you don't have to seek the assistance of any suction or adhesive. While placing your phone, you don't have to worry about its cover. You can keep your device in it without worrying about it as it works well with or without a phone case. You can decide this based on your convenience while using a dock cradle swivel cup holder.
Besides that, these car mounts have premium quality durable material. Through this, you can be sure that they would last longer and can act as a protective shield while you are on the road.
Cradle Glass Holder Windshield
These car mounts have a convenient suction cup that you can attach to the windshield with ease. It comes with a button that assists in quick release. It can also offer protection to your device while you are driving. You can reduce the chances of your device slipping or sliding down on the floor while using these car mounts. 
It has a compact design that can provide you with the opportunity to view your phone's screen efficiently. This cradle glass holder windshield car mount can absorb vibrations. Besides that, they have 360-degree rotation. This makes it easier for you to use your phone while traveling.
These wireless charging car mounts are compatible with different models of phones and devices. You can attach this device to the windshield of your vehicle without using any adhesive. They can lock the suction and ensure that your phone stays stable.
Holder Air Vent Windshield Dash
These products can act as two-in-one car mounts. You can use it on the windshield as well as on the dashboard. Besides that, you can place it on the AC vent mount too. These car mounts come with 360-degree rotation that helps you in moving them based on your preference. This holder air vent windshield dash has a universal mount that you can adjust based on the device. Along with that, you can use this with any smartphone, even with their covers or cases. 
With these car mounts, you can ensure that your phone doesn't fall due to any reason while you are using it on the go.
When it comes to the installation of these car mounts, you can do it within seconds. You can place them at any angle based on your convenience. Some of the options are vertical, horizontal, or angled.
Final Thoughts
These are the different wireless car charger mounts that you can purchase online. If you are planning to get one, you are at the right place. You can find the best products that suit your requirements here. So, why not waste any more time and gift your phone a car mount this month?