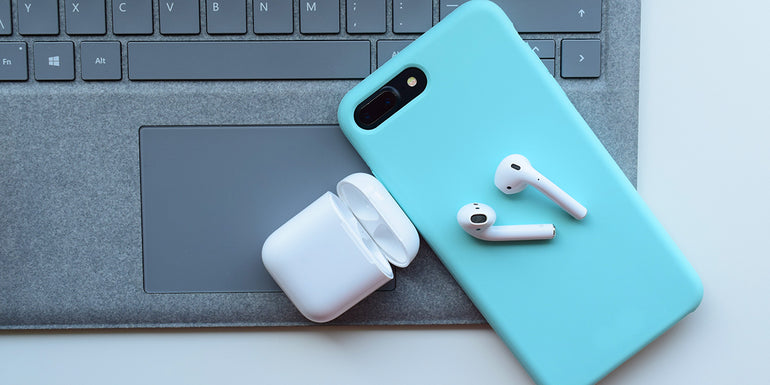 Headphones are a boon for every music enthusiast or anyone who is always on the go. From attending meetings to working out in a gym, headphones can enhance your experience. But, it becomes much more seamless and smooth when you use wireless bluetooth headphones. 
Nowadays, you can find almost all the leading brands are in a rush to bring forth the best wireless headphones for mobile phones and other gadgets. Since there are numerous products for you to select from, we have collated this guide to help you. So, without wasting any more time, let us find out five things you need to know while buying wireless bluetooth headsets.


View More >>

Features of the Wireless Bluetooth Headphones
When you consider the features, you have to look into different aspects. Firstly, you have to look into the sound quality. Reading reviews on the product would also help in getting a detailed idea of this feature. You have to ensure that the headphones provide a balanced sound. 
Another feature you have to consider is the earbud driver of the device. It is beneficial to buy one which has 6 mm to 10 mm as the drivers. Even though the sound quality while listening to music would be great, you have to consider the mic reception and calling quality. It will help in my making informed decisions. Besides that, when you buy the best wireless headphones online, you have to consider if it has Active Noise Cancellation (ANC) technology. It will help you to listen to music without any distractions or disturbances.


Codecs is yet another feature that you have to analyze while you buy wireless Bluetooth headphones. SBC codecs are one of them. However, it provides flat sound and has limited transmission. SBC codecs are available with high-end products. Besides that, codecs like AAC, APTX, and LDAC can provide high-resolution audio. If you use Android devices, you can get a plethora of options when it comes to codecs.


Examine the Battery Life of the Headphone
While purchasing a Bluetooth headphone, you have to consider its battery life. Most brands advertise the music playback time for the headphones, which would be three to five hours. However, research shows that it would often be 20% lower than the time mentioned by the brands. The reason behind this is that it would vart when you use your headphones while attending calls. It will also depend upon the usage of the mic.


So, while purchasing a headphone, you have to ensure that it has a battery life based on your requirements. It will also be beneficial to consider how long these best wireless headphones online would last after a single charge. Based on this information, you can make an informed decision while buying a headphone for your smart device.


Evaluate the Design Before Buying
Design is yet another factor that you have to consider while buying wireless headphones for mobile phones. You have to ensure that it is comfortable for your ears. If you plan to wear it for long hours, you will find it challenging to use if you are uncomfortable while using it. It is best to opt for a headset with the right fit. Otherwise, you might face pain in your ears. There are chances that the headphones you buy are large. If it is so, it will be difficult for you to use them in your ears. Whereas on the other hand, if it runs small, there is a high chance that it might fall out of your ears. So, ensure that you are buying a headset that fits you. The best option will be choosing a headset that comes with multiple size replaceable ear tips. You can find comfortable and Bluetooth headsets with sleek designs from Accessory Wiz with ease. Click here to shop for the trendiest wireless headsets!


Check the Brand and Pricing
While you are shopping for a headset, it will be great if you consider the brand. Since it is an investment, it is beneficial to look for products that belong to a decent brand. You can consider the number of years since the company started producing the gadgets. Even though the brand might be new to headsets, you can evaluate all the other products they are selling. Not all of us would be interested in buying audiophile-level products. So, you can opt for TWS headphones from decent brands.


The next thing you have to consider is the pricing. If the pricing is too low, the product quality would also be cheap. The reason behind this is that brands have to spend money on getting quality Bluetooth chips. Besides that, they have to invest in high-density batteries. Based on these factors, the price of the product would vary. So, it is best to choose products that come in your price range and, at the same time, ensure that they have good quality.


Purchase Wireless Headphones for Mobile Phones based on Your Requirement
Every wireless headphone would differ based on its purpose. For instance, if you are someone who wants to wear wireless Bluetooth headphones while running, you can opt for water-resistant ones. You have to select one that is relevant to you based on its features. You might be someone who prefers physical buttons on the headset. It is best to purchase one with that. Whereas on the other hand, if you like to opt for a headset that has a voice assistant, you should opt for that. However, it is best to purchase one that has Bluetooth 5.0.


Final Thoughts
By considering these factors, it will be easy for you to decide which is the best wireless headsets for you. In a nutshell, you have to evaluate the brand, pricing, features, design while buying. It will assist you in deciding based on your requirements. Since you are searching for the best wireless headphones online, don't forget to stop by at Accessory Wiz. You can
click
here and explore the premium range of headsets in a second!