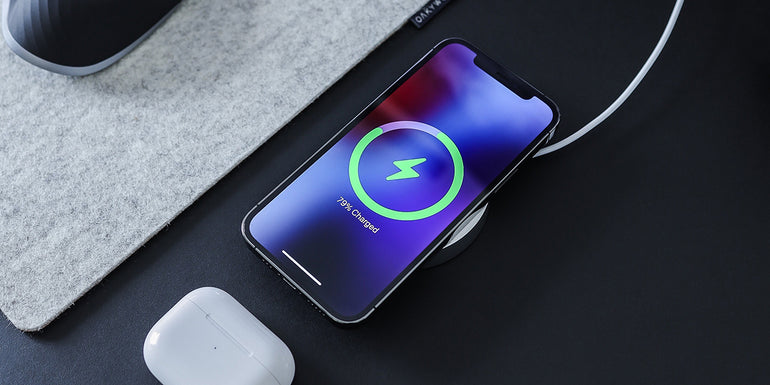 As we browse through our day-to-day schedule, not many of us have the time to keep our phones for charging. It is when a wireless phone charger comes to your rescue. By investing in a premium quality charger for your smart gadget, you can make your life easy.
Through this, you can use your phone anytime you want without worrying about your phone draining out of power. If you have been thinking about buying wireless chargers online, then these tips can be highly beneficial.
When we look at companies that launched wireless chargers in recent years, it is noteworthy to consider Samsung and Apple. Samsung came up with its wireless chargers in 2014, and Apple introduced them in 2017. However, as of now, most leading brands have wireless chargers. Now, let us have a look at some useful tips that can assist you once you buy a cell phone wireless charger.
Look into the Phone Case before You Charge
Unlike wired chargers, you have to be considerate about wireless chargers while using phone covers. However, even if you are using one, you have to ensure that it is not more than 3 mm thick. It is because it would have an impact on your phone due to the heat generated while charging. 
Most of the mobile phones that you buy nowadays have safety features. However, it is beneficial to be on the safe side. You can remove the phone cover before you place your phone for charging. 
Along with that, it is essential to ensure that you don't have any credit or debit cards in your mobile phone case. You have to remove them if you have any before using a cellphone wireless charger. The reason behind this is that the magnetic field can result in the removal of the magnetic stripe on your credit or debit cards. It can also happen if you have placed coins in the phone case.
Ensure that you have the phone centered on the wireless phone charger
It might not sound like an essential factor. Nonetheless, keeping the phone centered plays a drastic role in ensuring your phone's safety. Keeping your phone in such a position is crucial because the copper coil that provides a magnetic field is present in the center. It is the component that helps in charging your phone. 
If you are keeping it in another position, it will hinder the charging process. So, it is highly beneficial to place the phone centered on the wireless charger you are using. Through this, you can ensure that your phone remains safe and gets charged without any difficulties.
Place your charger away from heat
This is something that most people tend to avoid. Even if you have purchased the best wireless charger, using it carelessly would have an adverse impact on your device. So, what can you do, and how can you overcome such a situation?
One of the best ways is to place your phone and the wireless charger in a dry and clean place. Besides that, you have to keep these two items away from direct sunlight. The possibilities of placing one's phone under direct sunlight might be less. But, it is best to avoid any form of risk. For that purchase, you have to keep your phone away from such conditions. 
The reason behind this is that when you place it under direct sunlight, it comes in contact with heat. Due to this, there is a high probability that the charger might stop charging after some time. So, you can avoid taking these risks by placing the phone and the cell phone wireless charger away from direct heat. It can also be another source that emits heat.
Place your cell phone wireless charger away from wet surfaces
Many mobile phones come with IP68 resistance as of now. With time, there would be a drastic increase in these kinds of phones that would be resistant to water. Even if your phone has such a technology, it might be beneficial while using a wireless phone charger. 
When your chargers get exposed to wet surfaces, it could affect their performance and efficiency. It could also have an impact on the durability of your wireless charger. So, it is best to keep your wireless charger away from these kinds of exposure. Apart from sunlight and wet surfaces, it will be beneficial to keep your charger away from dusty and unclean surfaces.
Final Thoughts
By taking the correct steps, it will be highly beneficial for you while using your mobile phones. You would no longer have to worry about your phone while you are having a busy day. 
When you buy a wireless phone charger, you can browse or chat from anywhere with ease. However, ensure that you are looking into the phone case you use. Besides that, you have to consider the placement of the phone and the charger. Most importantly, don't forget to keep it centered. 
So, if you have a plan to buy a wireless charger, wait no more as you have reached the right place. Click
here
to explore the best wireless chargers within seconds.