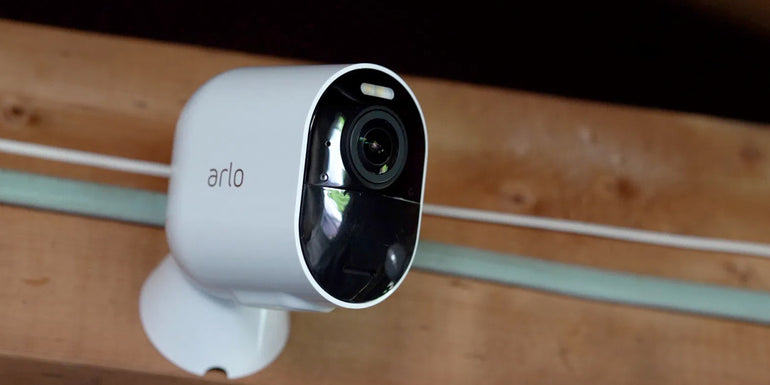 Watch, record and feel the happiness of enjoying crisp HD video. The new Arlo Pro 2 device is here. When you are possessive about security, trust only a Pro.
Arlo wire-free cameras use rechargeable batteries. It comes with innovative features. Here, we can see what Arlo Pro 2 device has in it that compels you to buy.
1080p HD Quality.
Sound and Advanced Motion Detection.
Activity Zones.
Optional 24/7 CVR.
3-second Look Back.
Flexible Powering Options.
Weather-Resistant.
Rechargeable Battery.
2-Way Audio.
Night Vision.
Free Cloud Storage.
Local Backup Storage.
Smart Security Siren.
Plays Well with Others.
Stay in total control all the time. Whether you're using a smartphone, tablet, or computer, a click or two is all you'll ever need to check-in. The free Arlo app is available for iOS, Android, Apple TV and web browser. What more is needed.? With the new Arlo Pro Device, you will be the first to know every minute detail.
View live anytime and receive instant email or mobile alerts whenever motion or audio is detected.
Arlo also records motion or sound-triggered events and saves them in your cloud Library to be viewed, downloaded, and shared for 7 days, for FREE so that you can never miss a moment again. The device provides you with an opportunity to connect up to five cameras for free. Upgrade to add up to 15 cameras per account.
The surprise does not end here. You can use smart scheduling to set Arlo's work schedule to fit yours. Geo-fencing, custom modes, and IFTTT are just a few of the possible ways to personalize your Arlo system to your needs and preferences.
With this new version, you can easily share camera access, or specific videos, with friends and family so everyone's caught up on the latest events and activities.
What are the things that are included with this modern Pro device?
Arlo Pro 2 smart security cameras.
 Rechargeable batteries.
Base station with a built-in siren.
Indoor power adapter.
 Indoor power cable.
Ethernet cable.
 wall mounts.
 Wall mount screw set
Quick start guide.
 Window decal.
Arlo Pro 2 device comes with so many advantages that it will make you crazy. It will capture activity 3 seconds before a triggered event so you'll always know what happened, from start to finish. Available when plugged in and used indoors. You can even highlight the areas in your camera's view where you want to receive motion and sound alerts. Available when plugged in and used indoors. Use it wire-free with the rechargeable battery. Or plug it in to an indoor power outlet to unlock advanced features.
Don't you think you are missing out on something? So, go shopping now and trust Arlo Pro for all your security needs today.!!