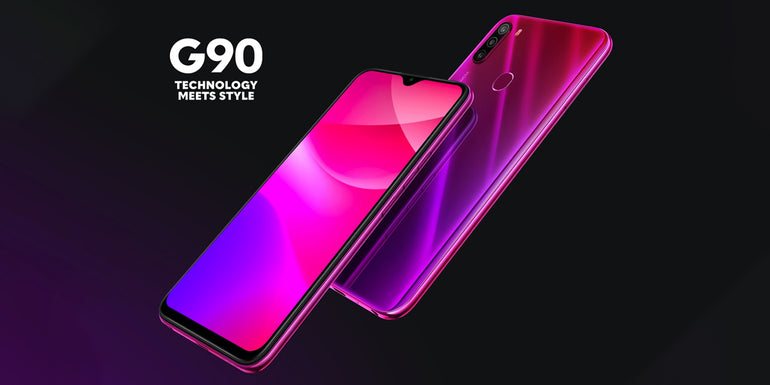 Do you love playing games and you are still in search of a device that can solve all your problems related to gaming? So, you don't have to worry about the laptop or PC, you can easily find a gaming phone that is not very expensive.
The Blu G90 Pro is a solid smartphone built for gamers, especially at its introductory $200 price point in the US. You get 2+ day battery life and smooth performance while gaming, which is rare at this price. The hardware isn't great, though. Overall performance could be better, and it has a really bad fingerprint sensor.
About Blu G90 Pro
The Blu G90 Pro is Blu's first-ever gaming phone and it's the only flagship for 2020. The Miami-based company has budget-friendly smartphones down to a science. It's now throwing its hat into the gaming phone ring, which is competitive in some parts of the world but not so much in the US.
At the high end, "gaming phone" means a device with a high-refresh-rate screen, extra hardware, and an overclocked processor to make the gaming experience more enjoyable. The G90 Pro can't really offer those things at this price point. Instead, it's trying to entice gamers on a budget to take note of its big display and solid spec sheet.
Why should you like the BLU G90 Pro?
Solid gaming chops for the price.
Stellar battery life.
Big, bright display.
Good overall value.
The Blu G90 Pro is powered by the tried-and-true MediaTek Helio G90T SoC and Mali-G76 GPU. It's backed by 4GB of RAM. This is the same chipset that's in the Realme 6 and Redmi Note 8 Pro, which we also found to be solid performers. I hope you want to know more about the phone after so many plus points. So, The phone is also outfitted with a liquid cooling system. Blu says this will help to dissipate heat and lower the device temperature by as much as 6°C.
Handling the phone never proved to be an issue while gaming. It's a chunky phone to be sure, but the included case helps give grip to the slippery glass design. It's heavy at 215g and even bigger than you have expected for your gaming phone.
We all know that it is a bit frustrating when you have to charge your phone in the middle of a
game, especially when it is a serious match going on. The G90 Pro's 5,100mAh cell is more than enough to get you through a full day's use, even on heavy days.
Gaming on the Blu G90 Pro will become an overall good experience, thanks to the big 6.LCD. The LCD panel has a Full HD+ resolution and a 19:9 aspect ratio.
The G90 Pro runs Android 10 out of the box. Blu's implementation of Android 10 looks a lot like Google's in some respects, but not so much in others. The home screen launchers are visually very similar. The biggest changes to the G90 Pro's interface are the customized quick settings panel and the ability to turn off the app drawer if you'd like. It'll also get quarterly security patches, and it's slated to get Android 11 sometime before Q2 2021.
The Blu G90 Pro offers tremendous value, especially for those living in the US. It's a big, long-lasting gaming phone that performs well in most instances. And it costs just $220 (on sale for $250). Now, you can easily tell that if you ever have to go for a gaming phone, what's better than this.
On top of the phone already being a good value, Blu includes some extra goodies in the box that will save you even more cash. You get a protective rubber case, a cleaning cloth, a screen protector, a pair of earbuds, a Blu sticker, and a USB-A to USB-C charging cable and brick. Cameras aren't great, but they're at least versatile but, trust me, the G90 Pro has the best cameras that BLU has ever put in a phone.
For your quick glance about the phone and to help you decide that yes, it's a true gaming phone, we have the details. :-
Display: 6.5-inch 19.5:9 FHD+ Infinity Display (1080×2340/396PPI) w/ teardrop notch
Processor: 2.0 GHz Octa-Core MediaTek Helio G90T Gaming w/ liquid cooling
RAM: 4GB
Storage: 128 GB, microSD card slot
Cameras: 48 MP main camera, 8 MP wide-angle, 2 MP depth sensor; 32 MP selfie cam
Ports: USB-C, 3.5 mm headphone jack
Headphone Jack: Yep
Battery: 5,100 mAh w/ 18w Quick Charge and Wireless Charging
Fingerprint Sensor: Rear-mounted
Connectivity: Wi-Fi 2.4/5 GHz (a/b/g/n), 3G 850/900/1700/1900/2100, 4G LTE 1/2/3/4/5/7/8/12/13/17/28, dual-SIM
US Carrier compatibility: T-Mobile, AT&T, Metro, Cricket, Straight Talk
Android version: Android 10
Price: $199 at launch, $249 after.
Now, with all these features there is no chance to lose such a great offer. A phone with almost all the qualities and also, a gaming phone. Don't put this in your mind that, BLU is pushing the gaming thing doesn't mean it's a bad phone for someone who never plays games. Just take a look at the battery and extra processing power as a bonus which will answer everything on its own. !!